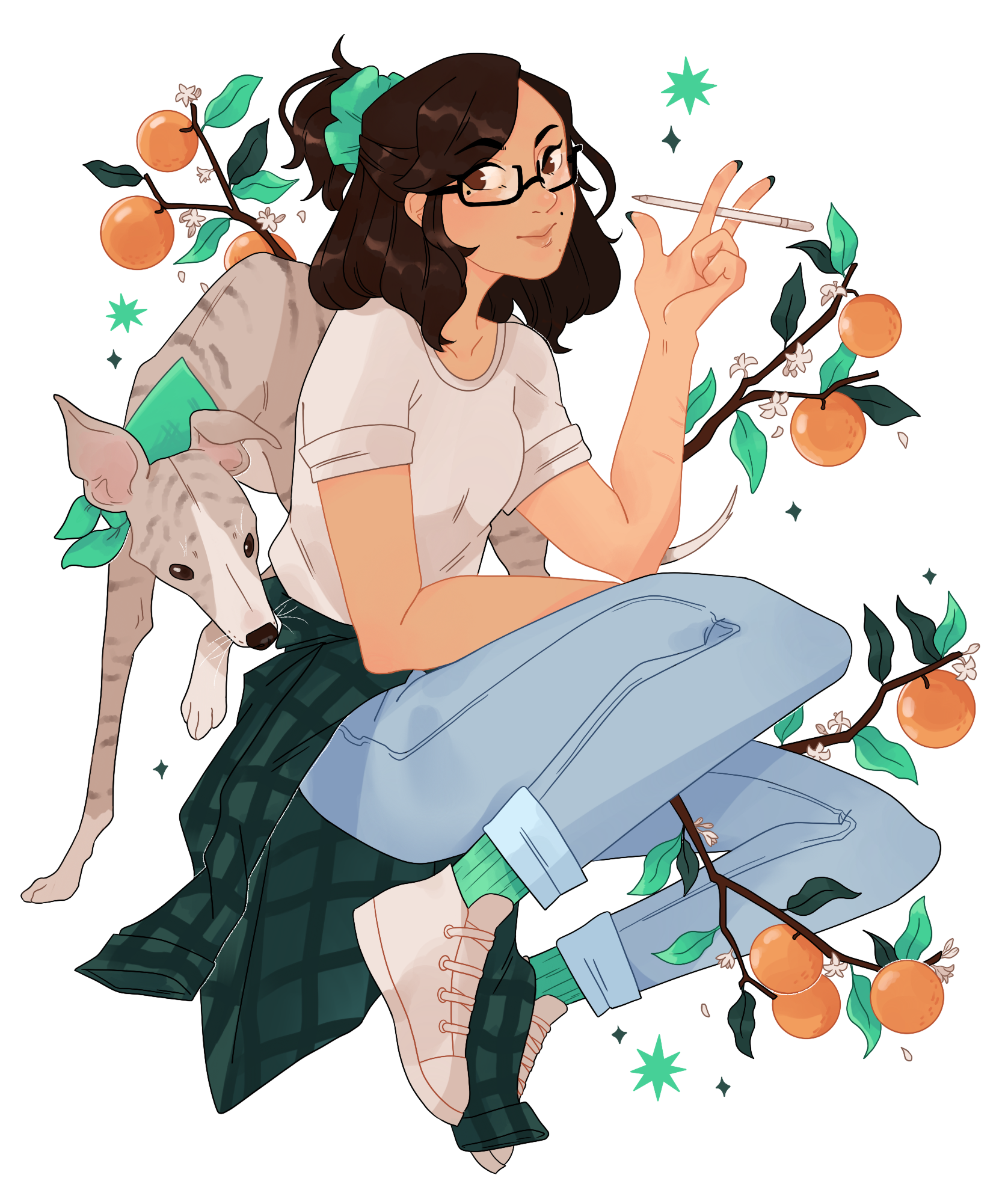 I'm Morgan (she/her), a Southern California-native designer and illustrator with experience in print and digital design seeking to create visual identities through illustrative storytelling.
My design style looks to tell complex narratives through inviting and colorful visuals. I firmly believe in graphic design acting as a communicative bridge between varying social fields and aim to create friendly circumstances as a means to open conversations. 
When I'm not drawing or messing around with vectors, I can be found doting on my whippet puppy Casper, attempting to cultivate a vegetable garden, or experimenting with a new crafting project-of-the-week! You can see how all my spare time creations and illustrations turn out on
Instagram.
Education |
BA in Design 2019, University of California Davis
I love incorporating bright and open narratives into my design. Working with brands that seek to put a smile on their clients' faces is an absolute passion of mine. Branding, merchandising, and packaging are all fields I'm interested in.
Currently, my art focuses on capturing dynamic and fluid shapes with animal and floral subjects. Commissions I accept center around pet and animal portraits, but I'm very interested in further mediums and ideas!
As a designer, my goal is always to tell your true story. I'm guaranteed to work closely and carefully with you in order to accurately reflect your brand and message.