ELECTION RESULTS: Successfully increased votership from 7% to 35%, with a 91.6% voting 'yes'.
Challenge:

 In order to combat Unitrans' growing budget deficit, my design team was tasked with creating a message campaign to encourage an increase in student voter-ship for the 2019 UCD election.
Tasks: 

Branding, Research + Campaign Design, Team Management, Print + Digital Design, Website Wire-Framing

Background: 
 Unitrans, the main public transportation service in the city of Davis, proposed an increase on student tuition on the university's election ballot to aid in continuous service and plan a future shift to an entirely energy-efficient bus fleet.
 In order to

 

pass the referendum,

20% of the UC Davis Student Body (around 7,078 out of 35,186 students) needed to participate, while at least 60% needed to vote "Yes".

The previous election concluded with only a 7% participation, thus

we needed to create a 13% increase in votership

 by impartially informing voters of their "Yes" and "No" options.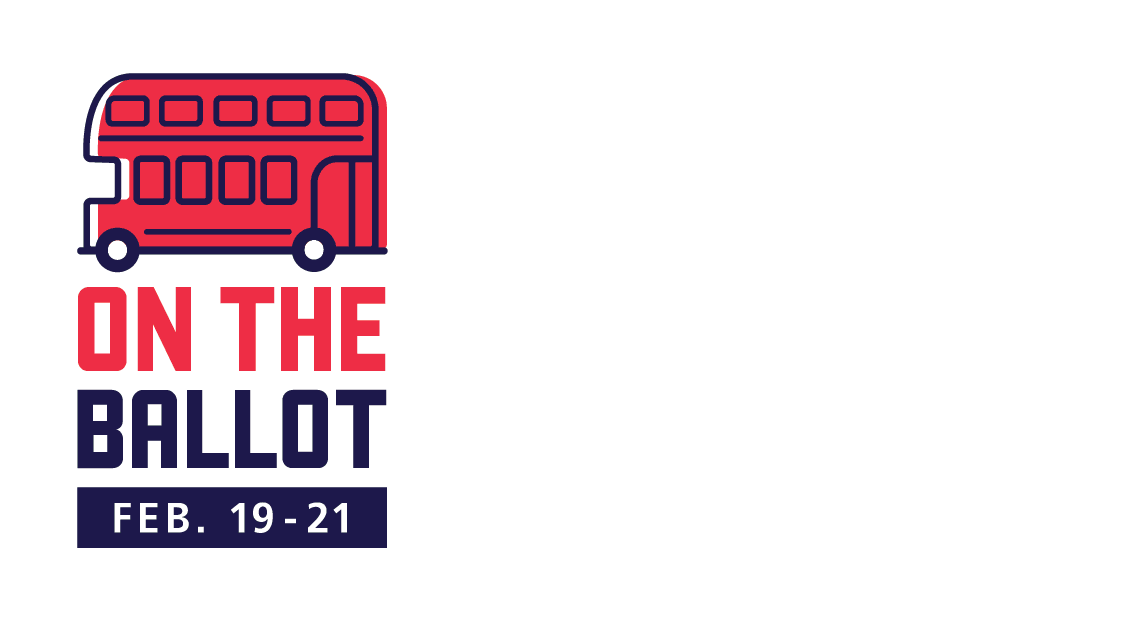 Alternative Arrangements & Styles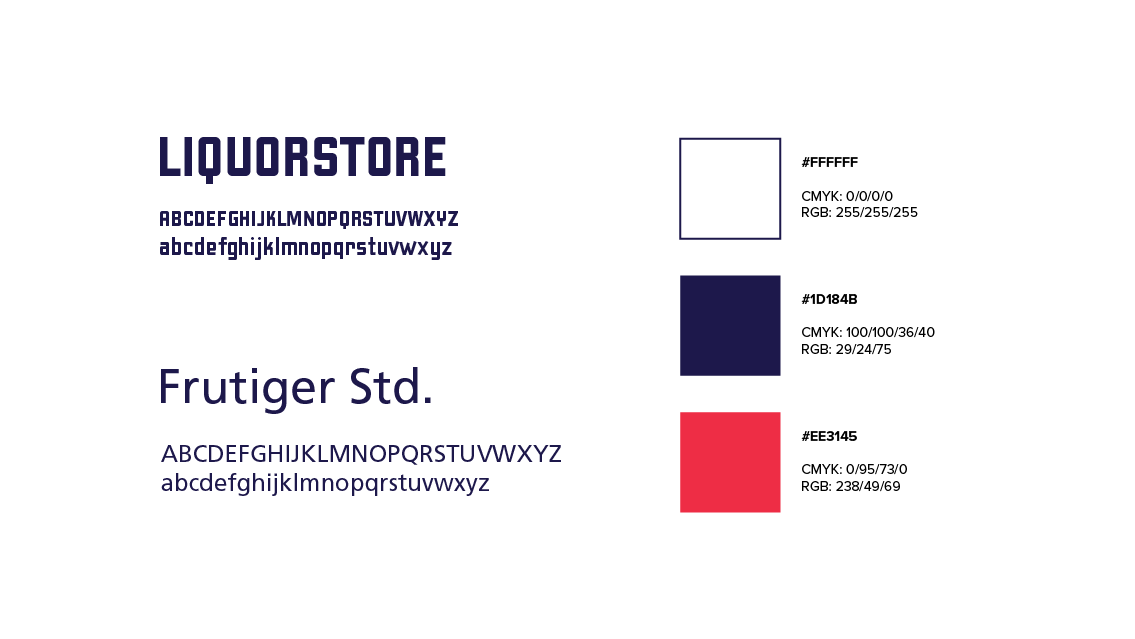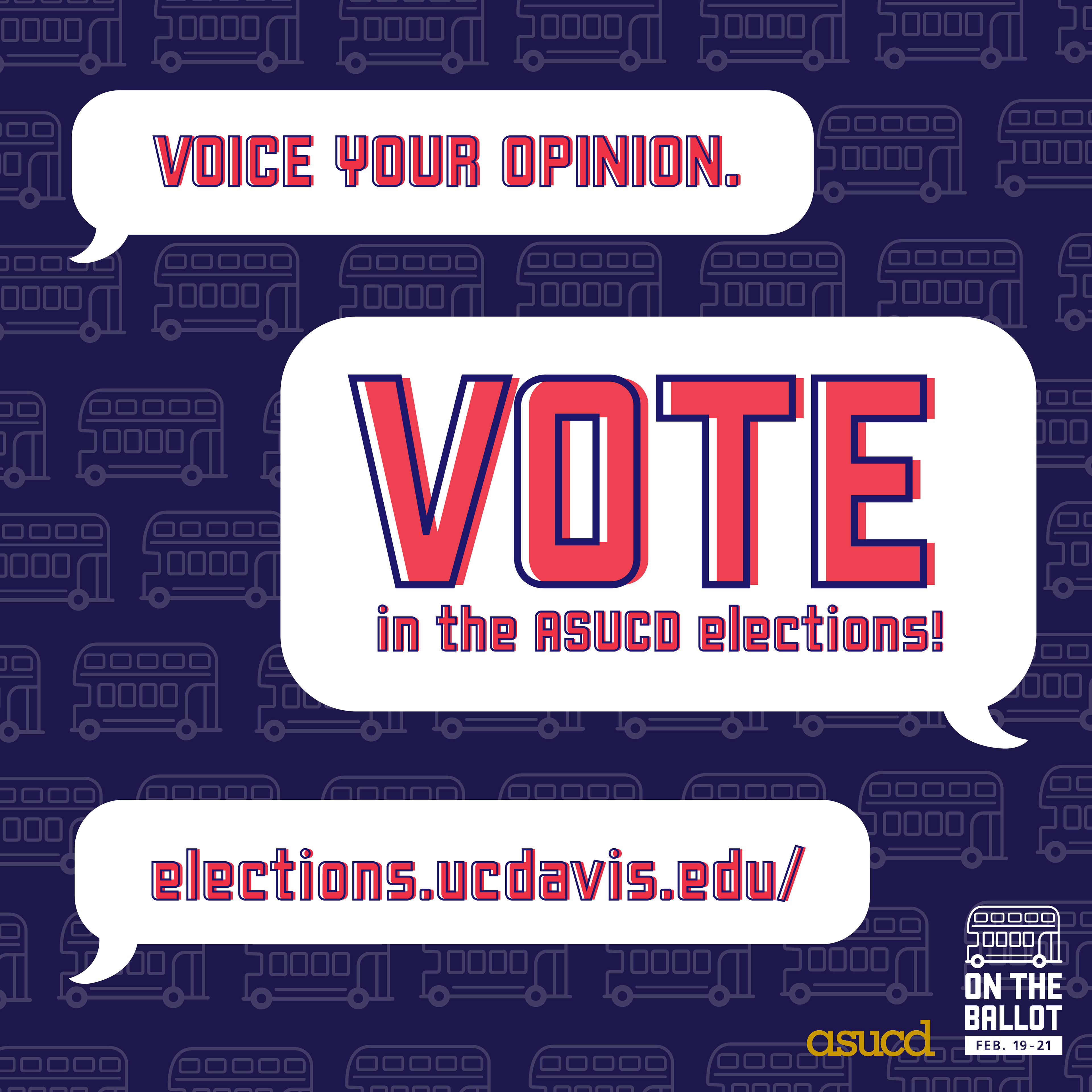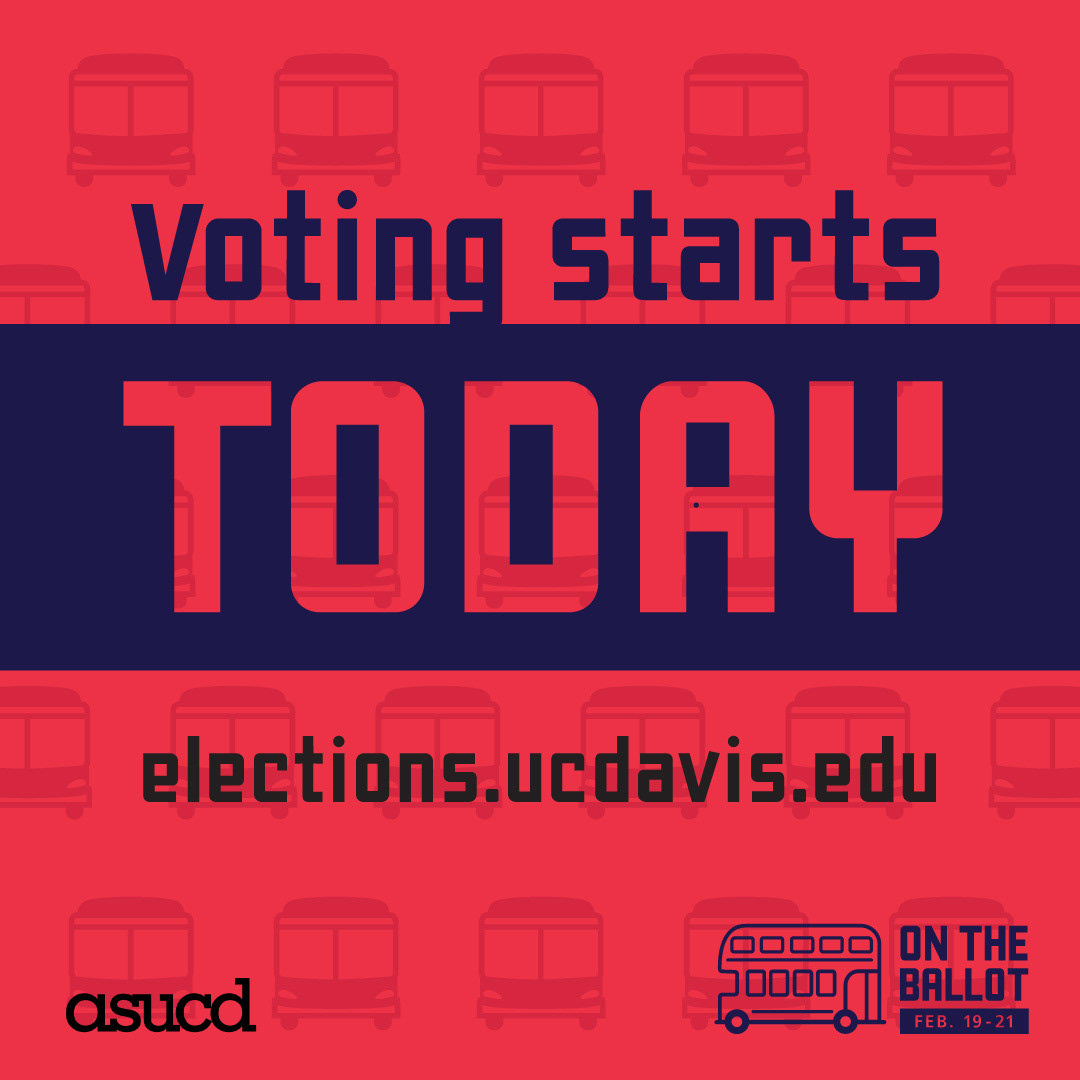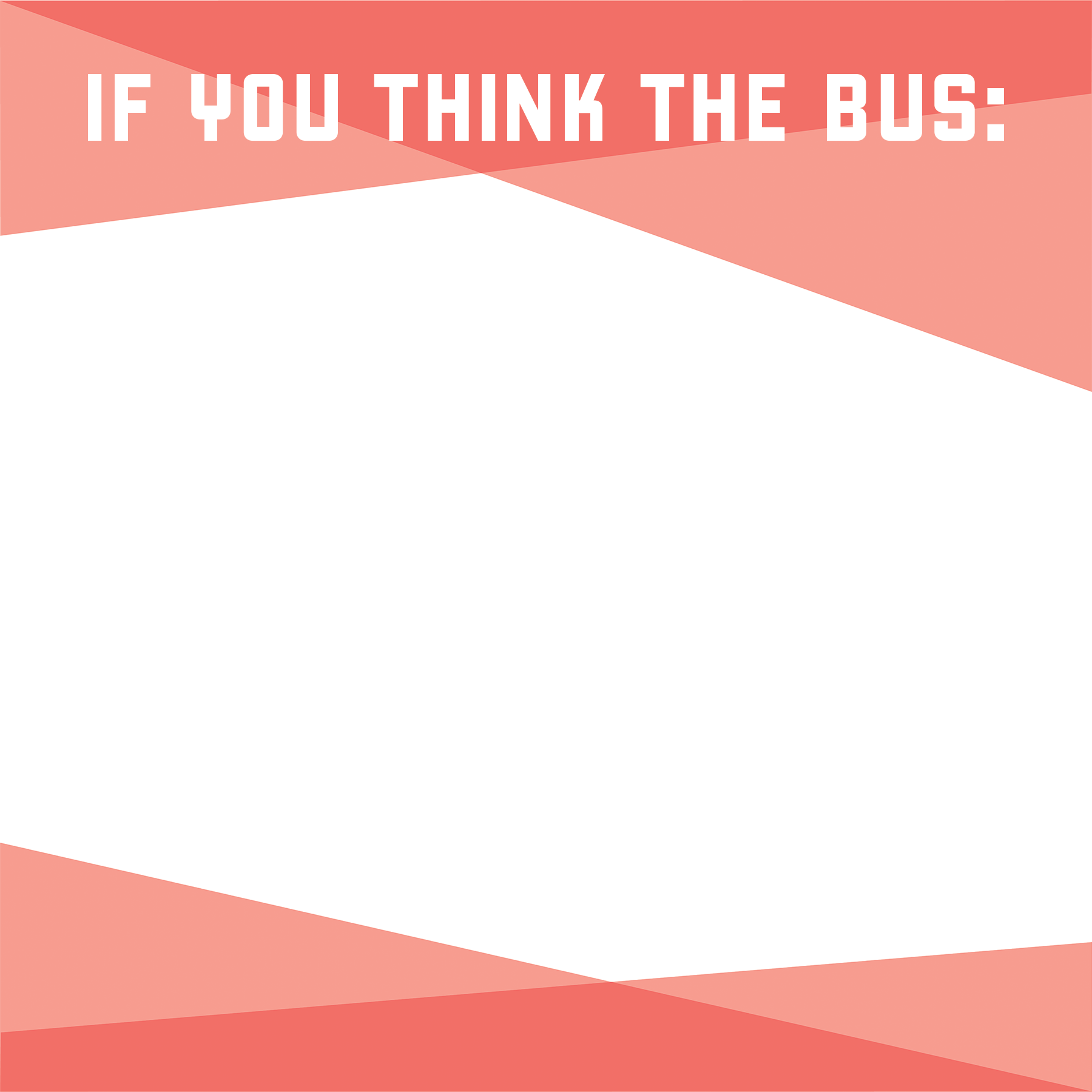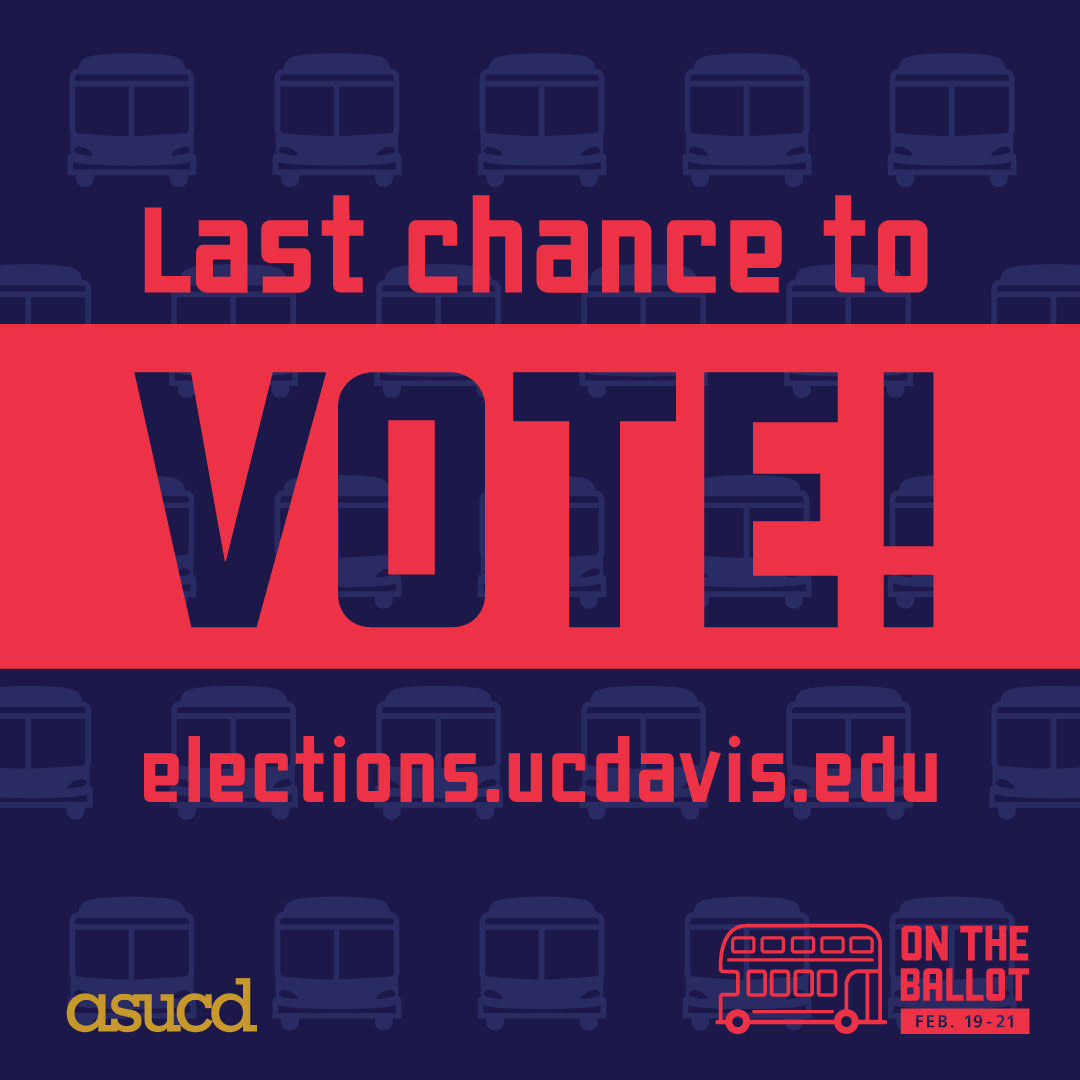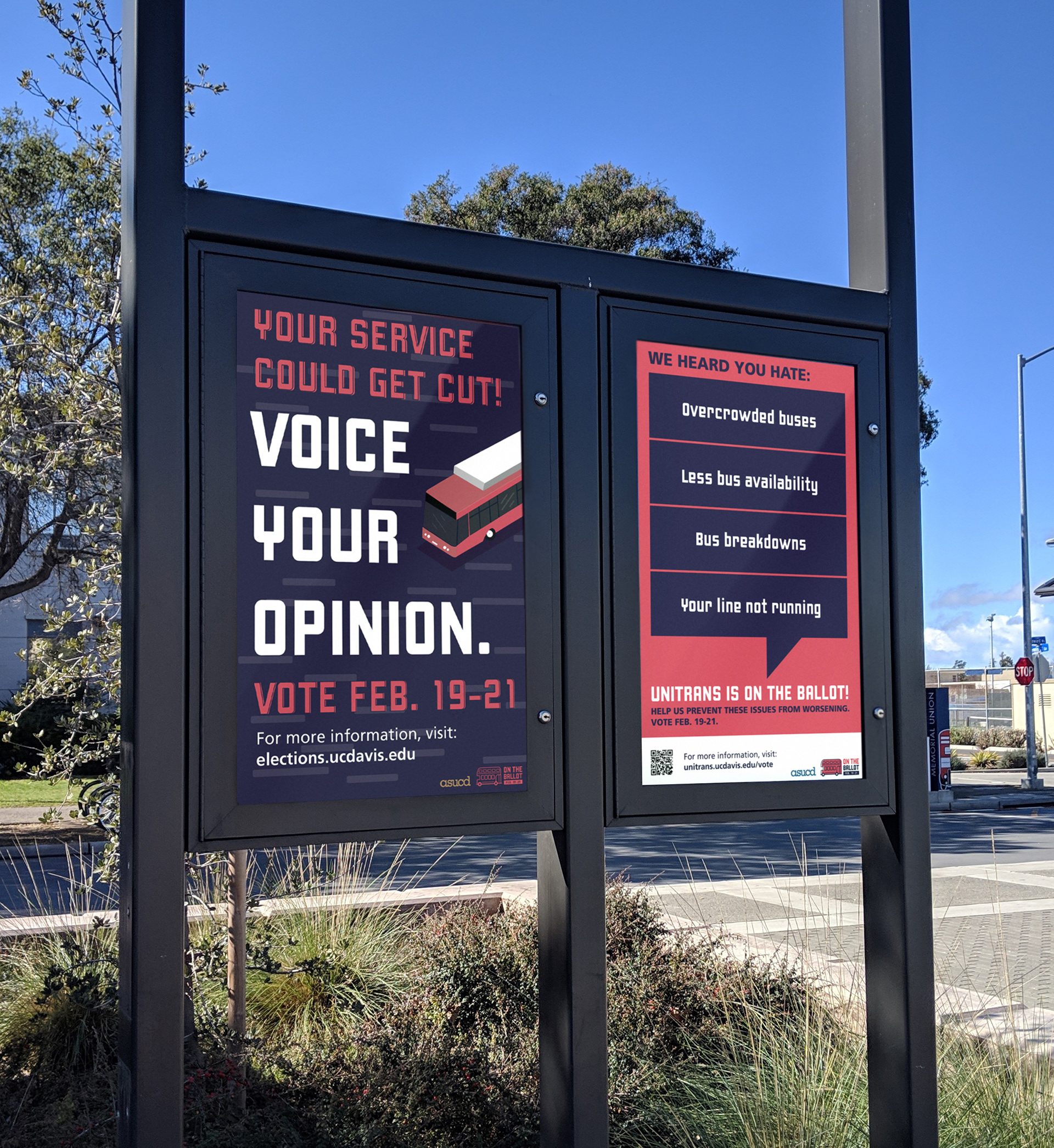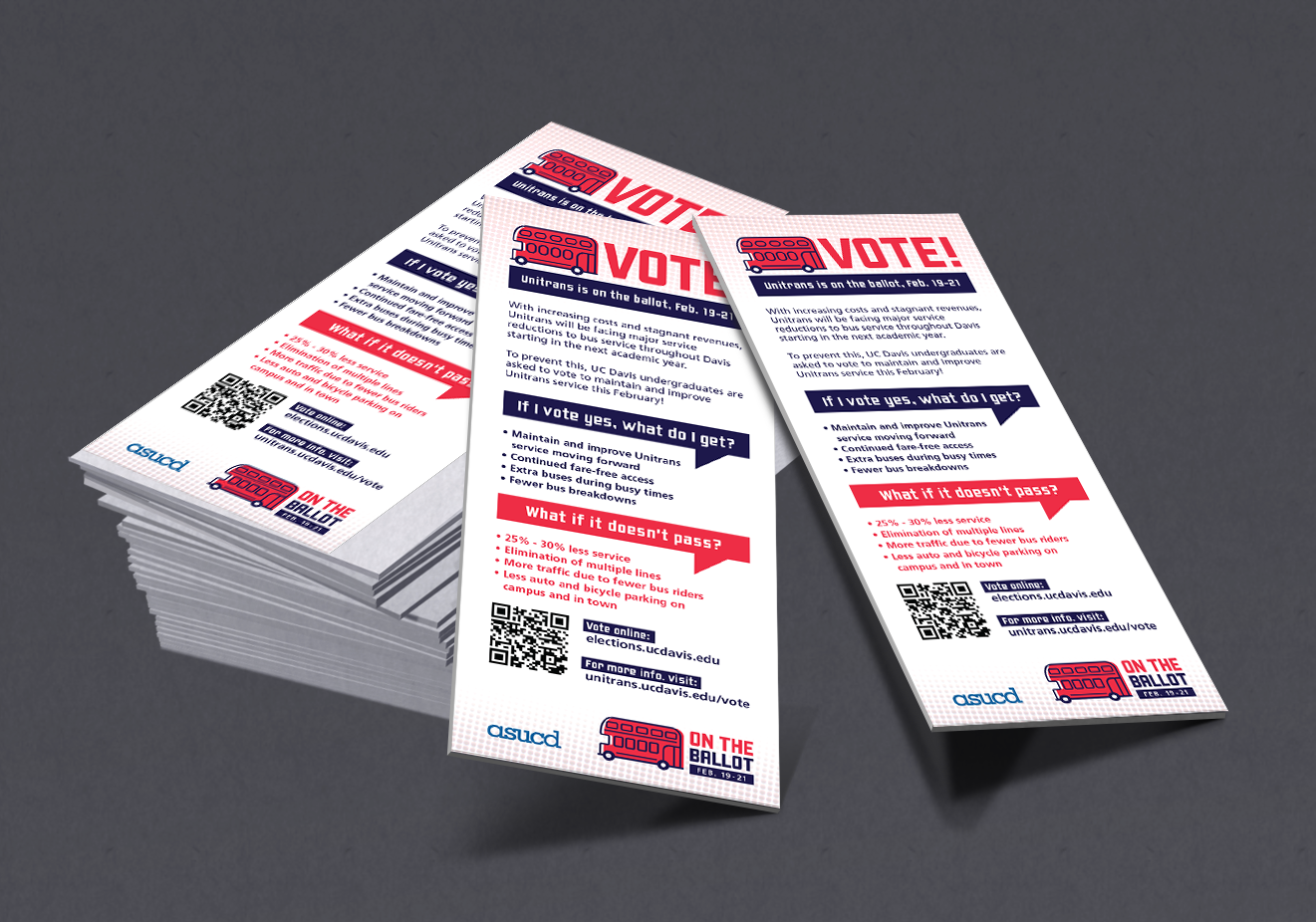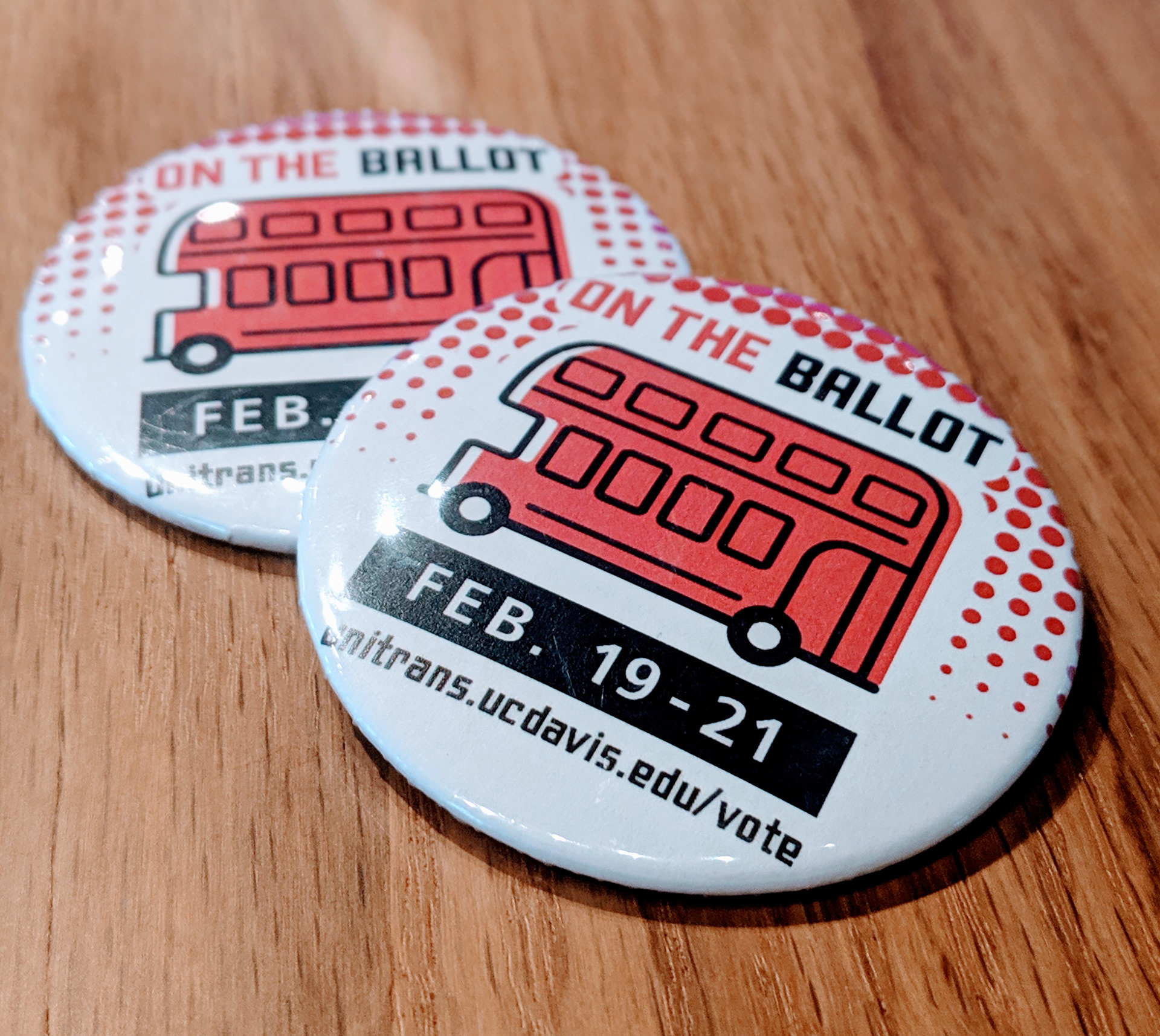 Thank you to Celina Leong and the Unitrans' IT Department for collaborating on this project.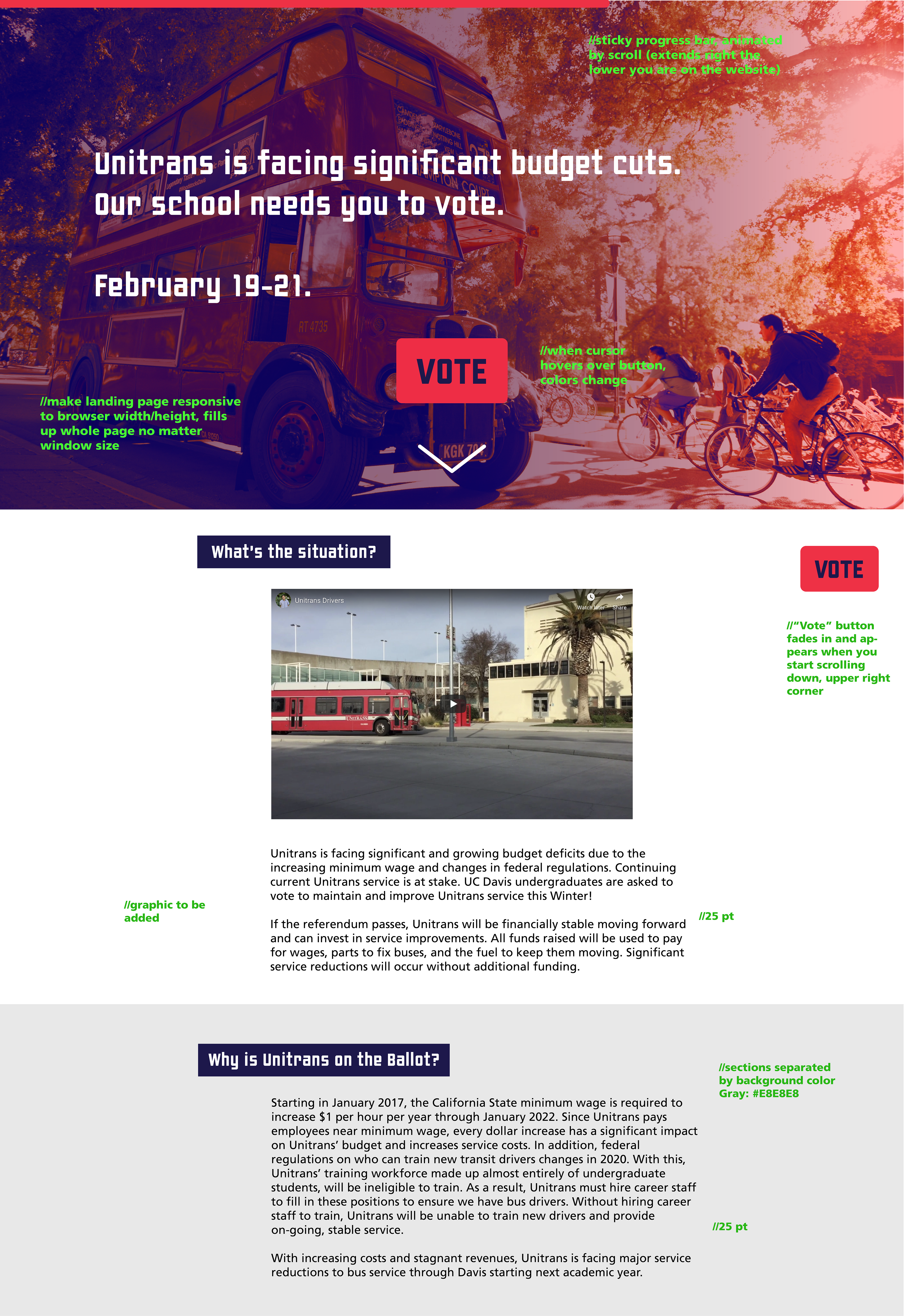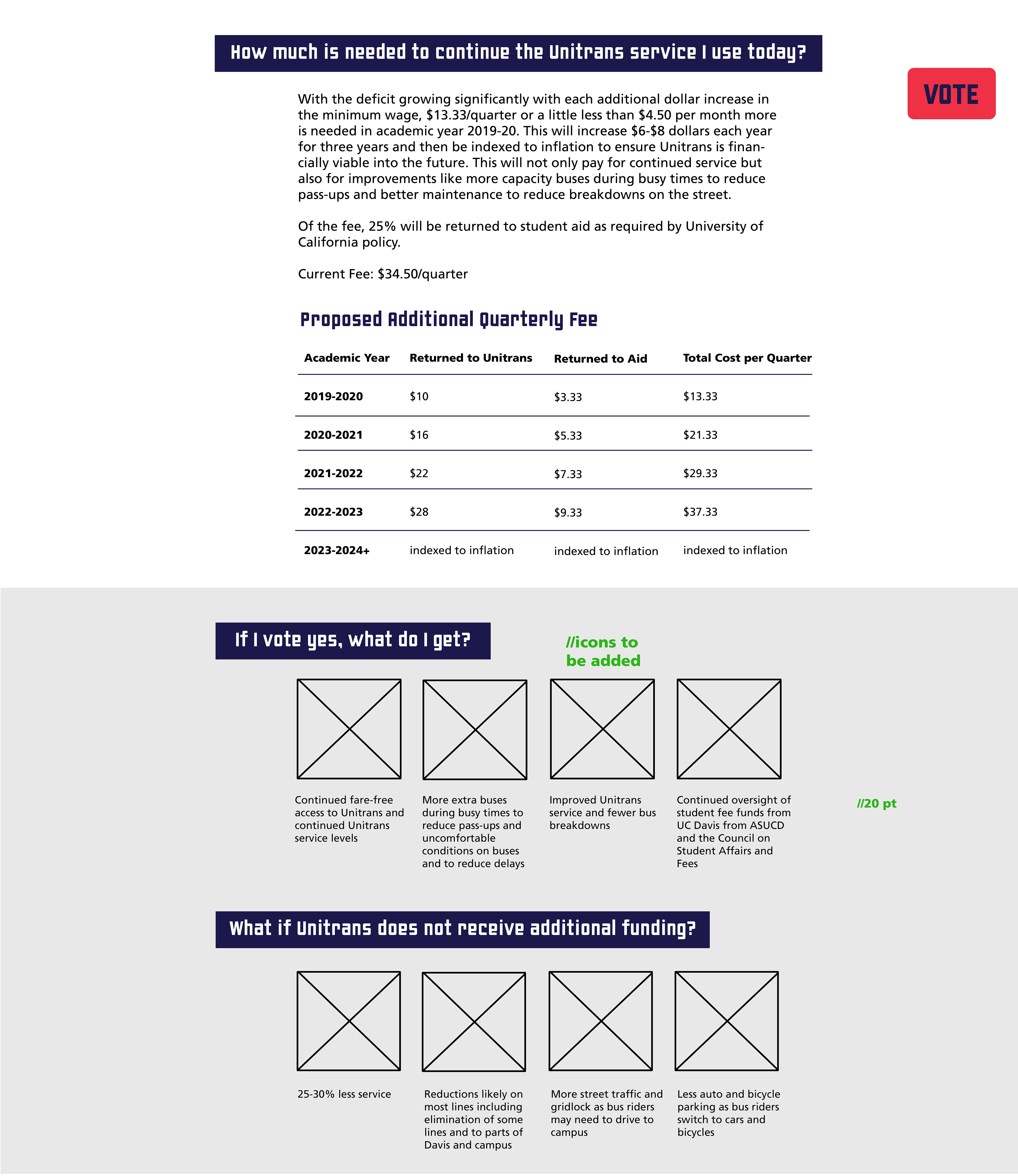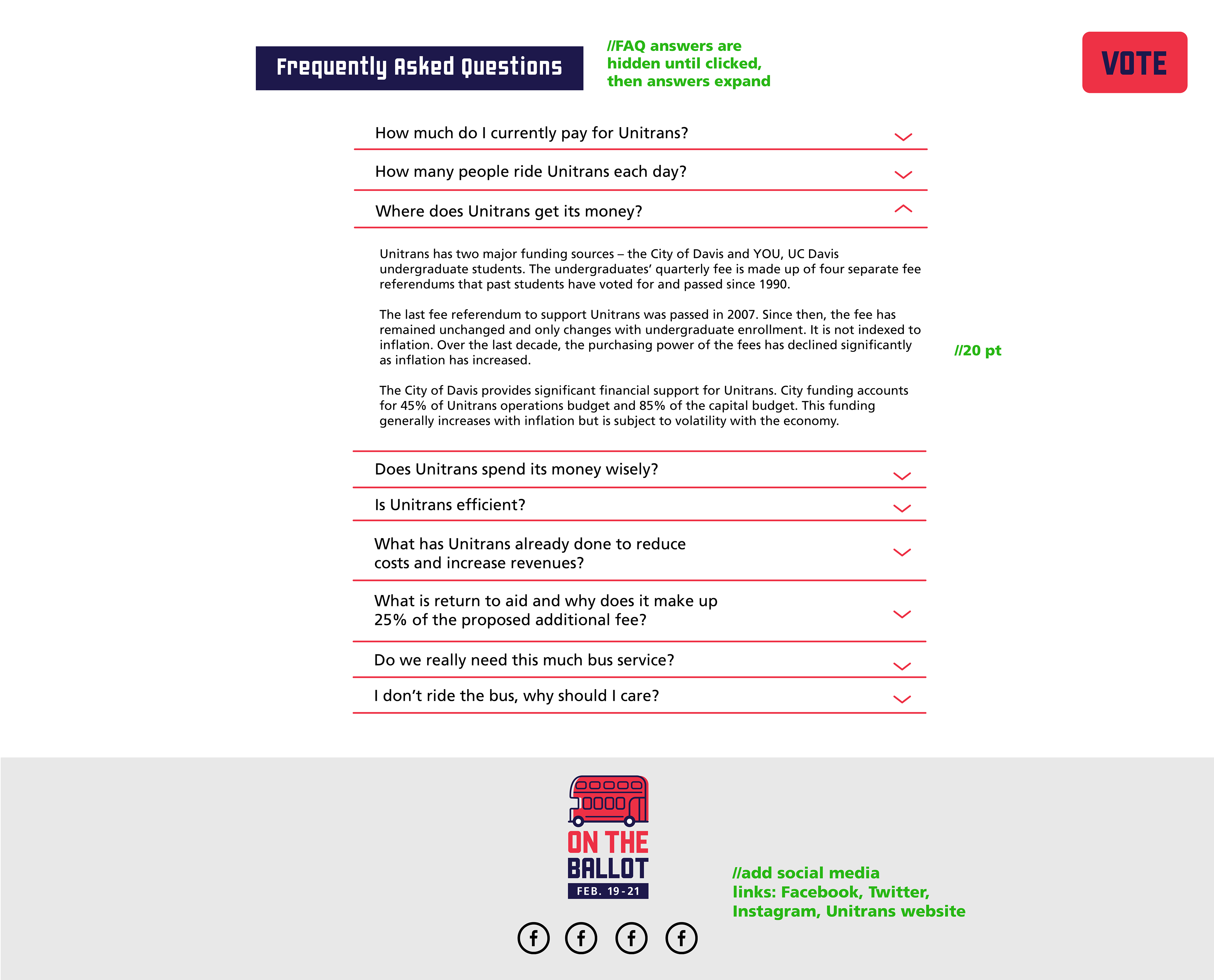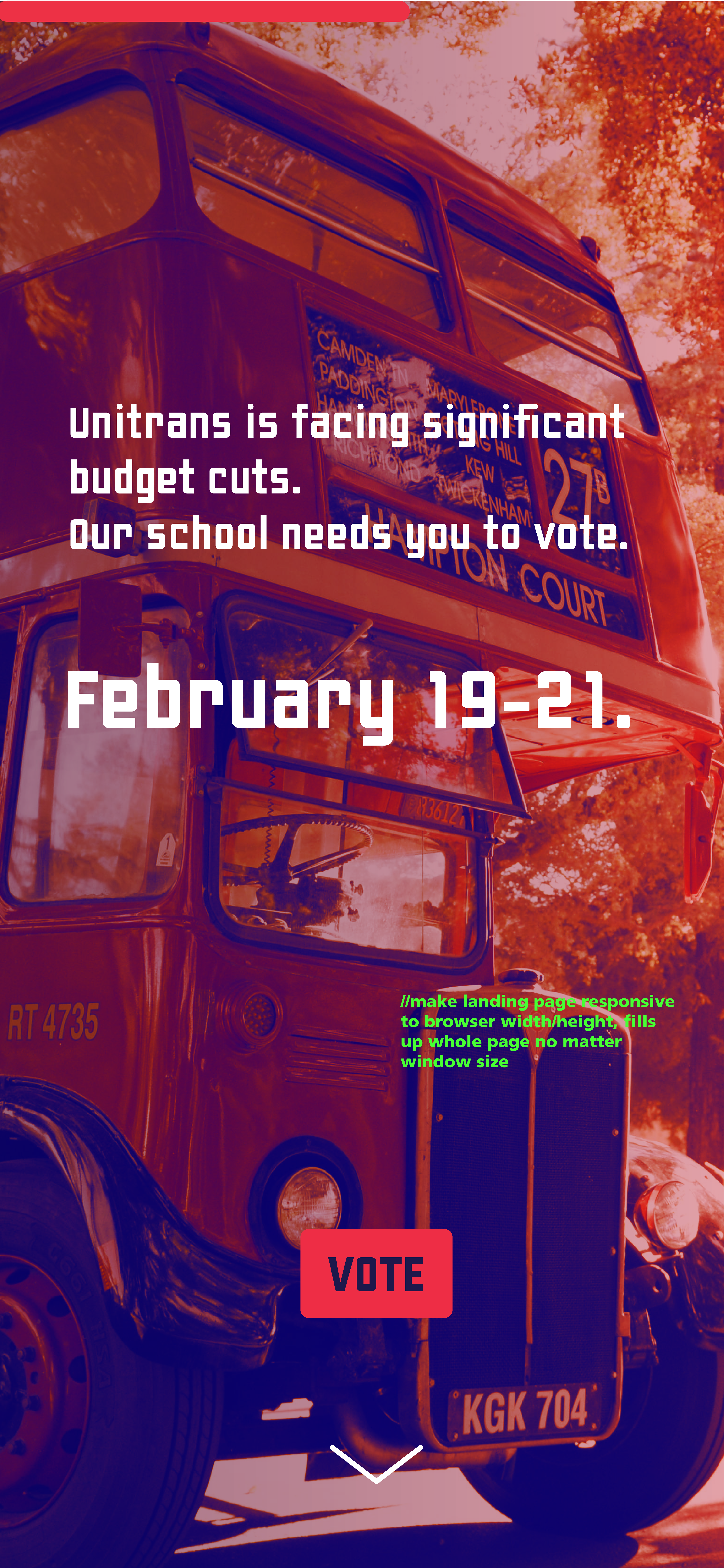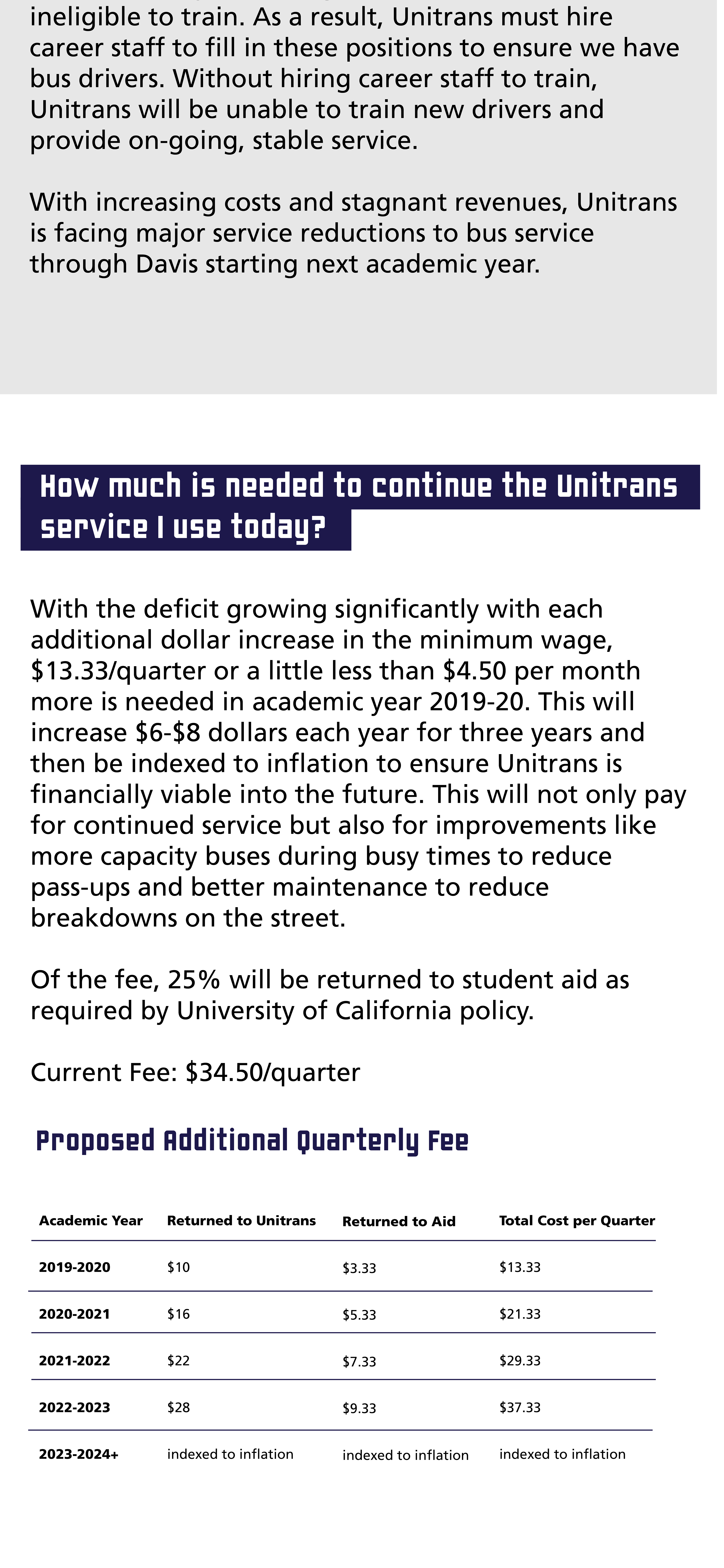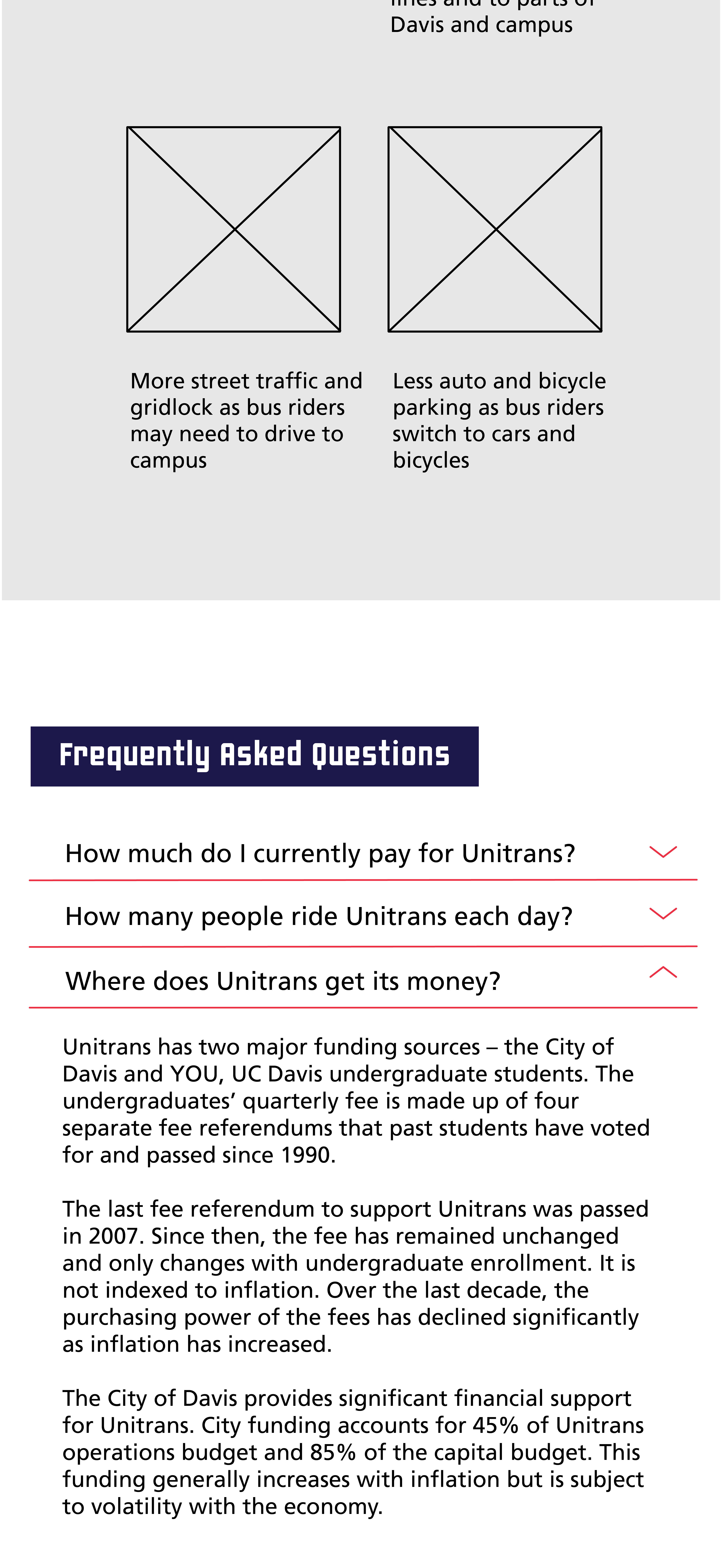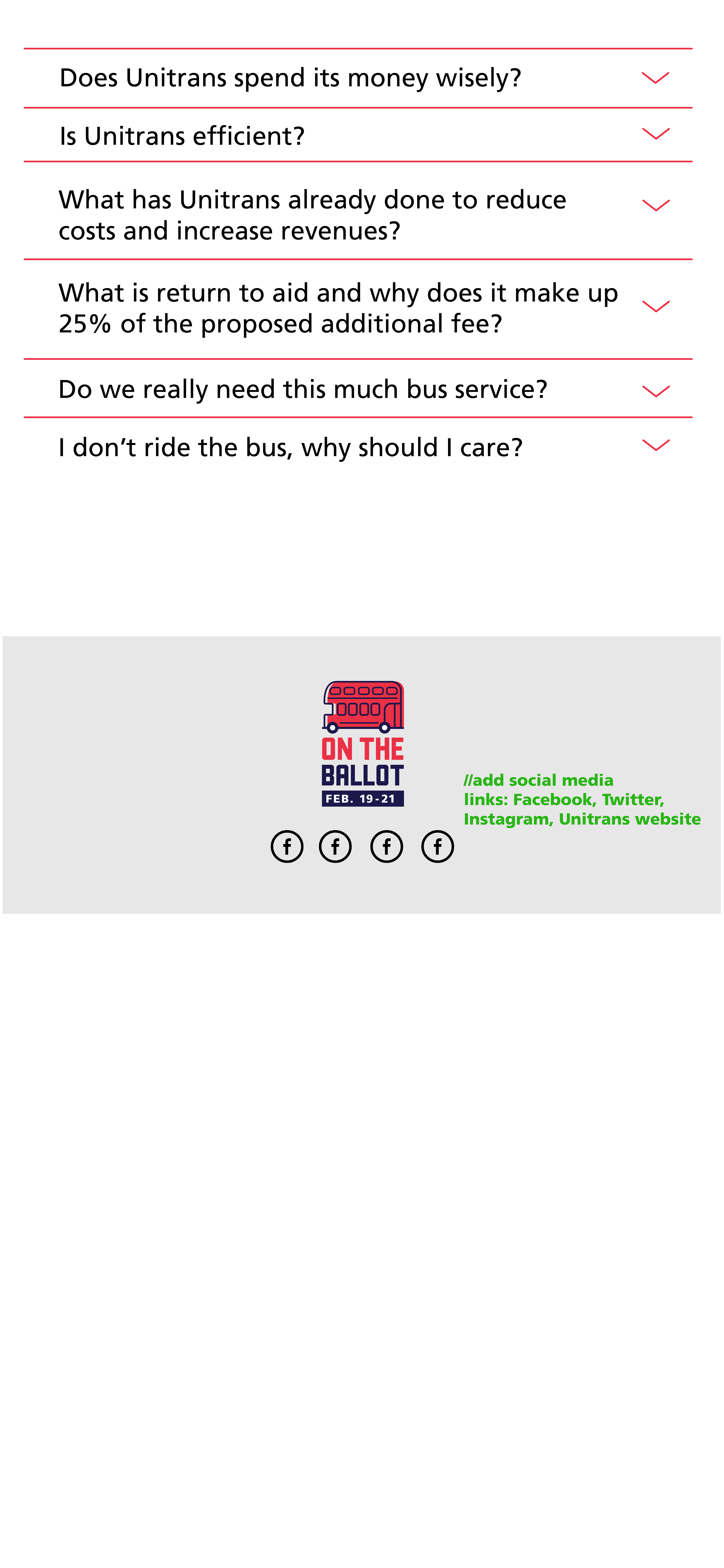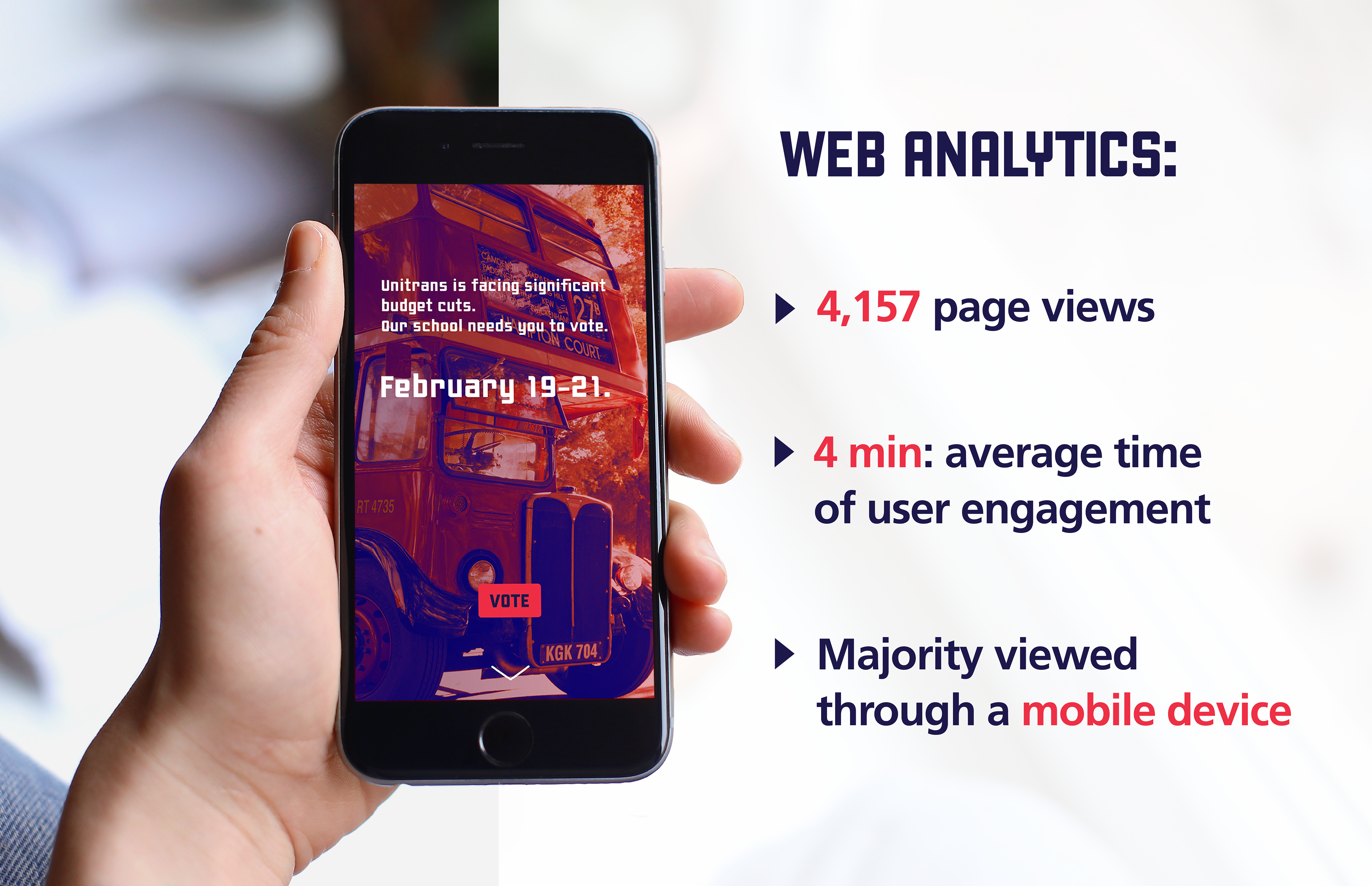 In terms of impact and size of audience, this campaign was the largest project I've worked on in my entire career. I had to learn how to quickly organize and prioritize team goals, create flexible designs that would be easily adaptable for multiple uses and platforms, and convince an audience to pay attention to a complex and intimidating topic. 
Overall, my team proved flexible and dedicated, being able to adapt designs for multiple materials and work on unfamiliar projects that involved more crafts or web design. Our campaign effectively drew in the attention of a majority of the student body, and
resulted in the largest voter turnout in the college's history.