In my spare time, I exercise my design skills through illustrating greeting cards, stickers, and other print materials for friends and family. My favorite subjects are animals (especially dogs!), and I usually play with text and bright colors to create fun, inviting material that will hopefully brighten your day. 
I am currently interested in improving my vector skills, as well as getting accustomed to Procreate.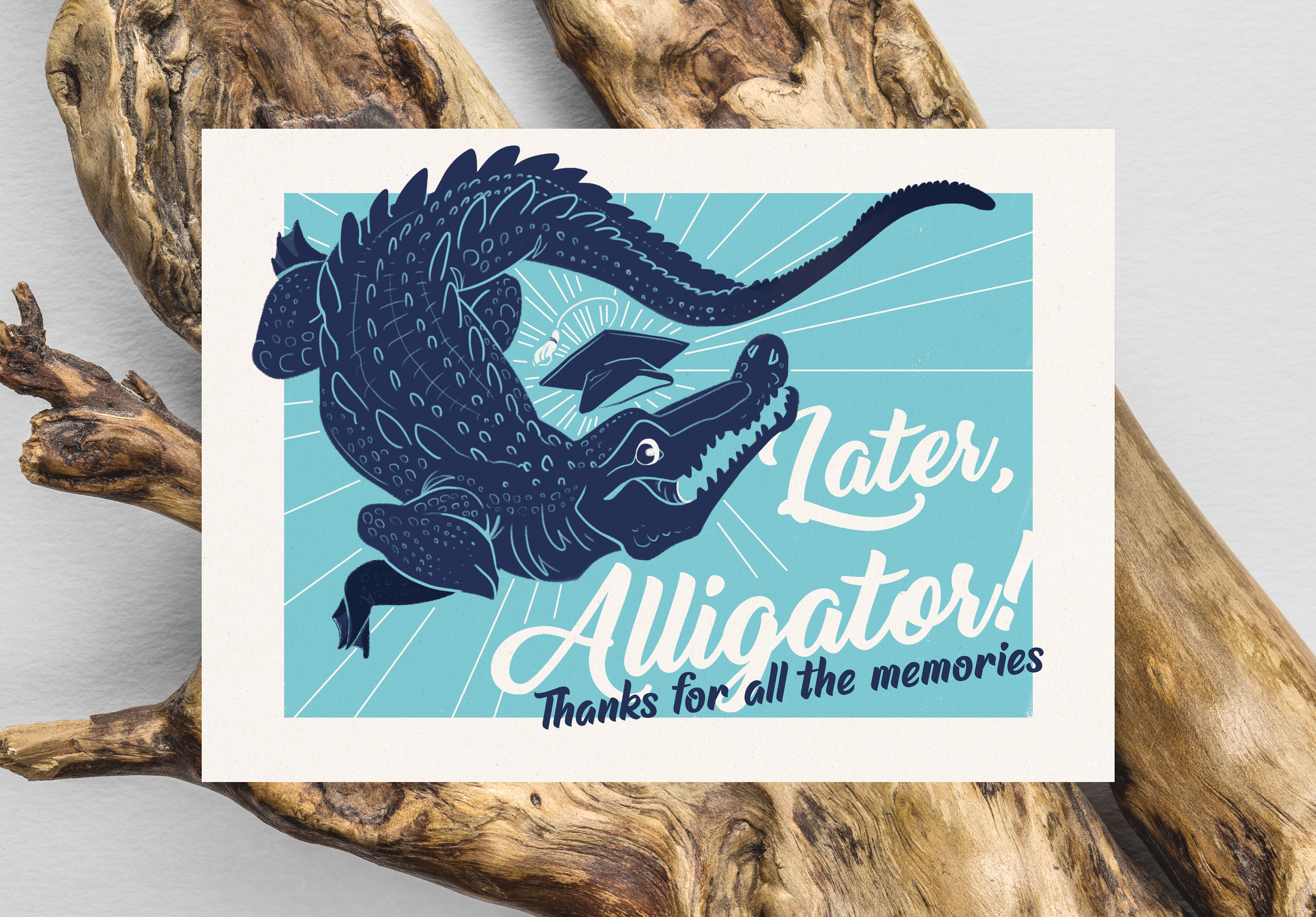 A card to hand out to friends and family for college graduation. Making a stocky and fierce creature such as an alligator more playful was the most challenging, but I think I pulled it off!
Illustrated in Photoshop and text added later in Adobe Illustrator.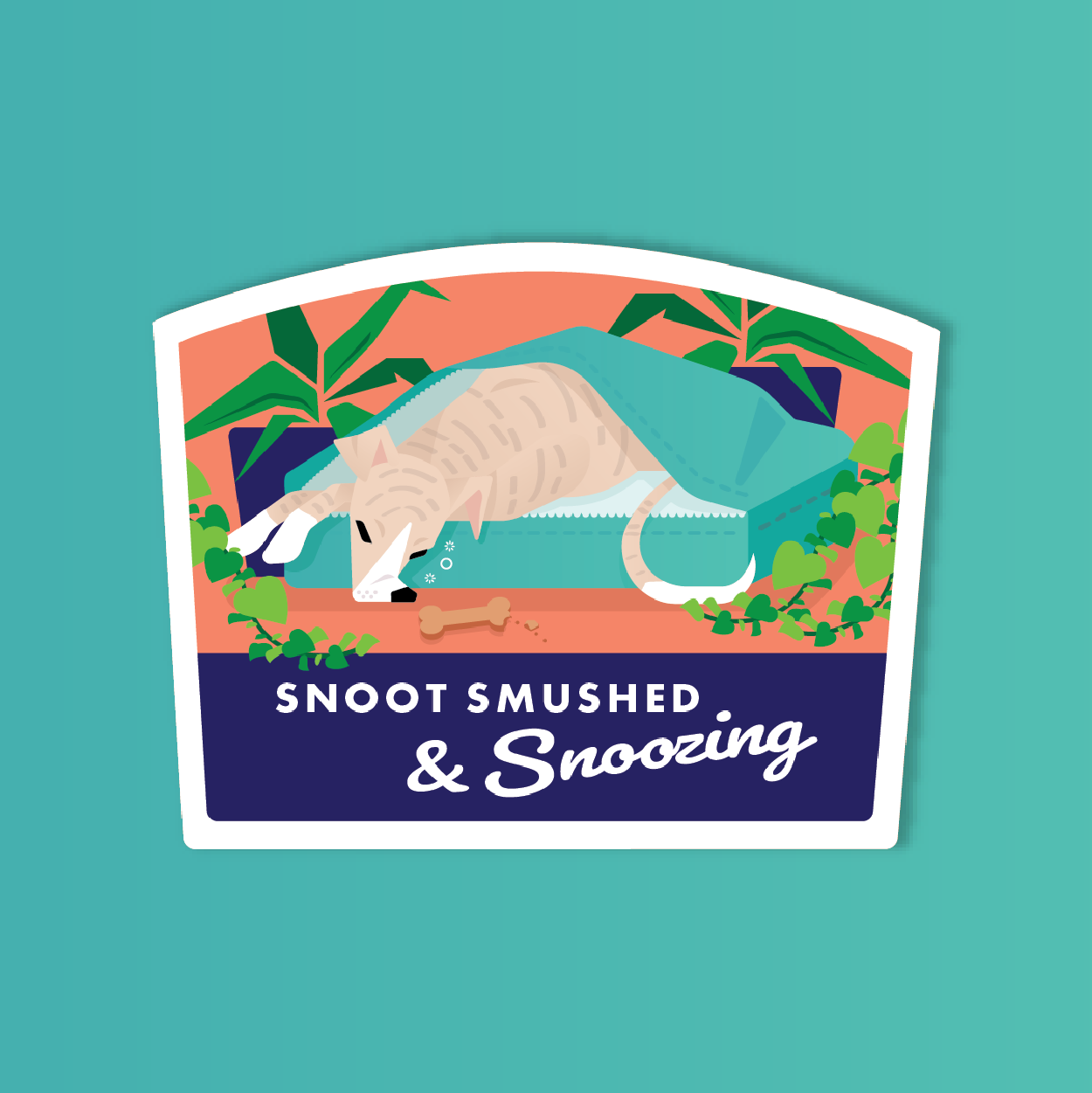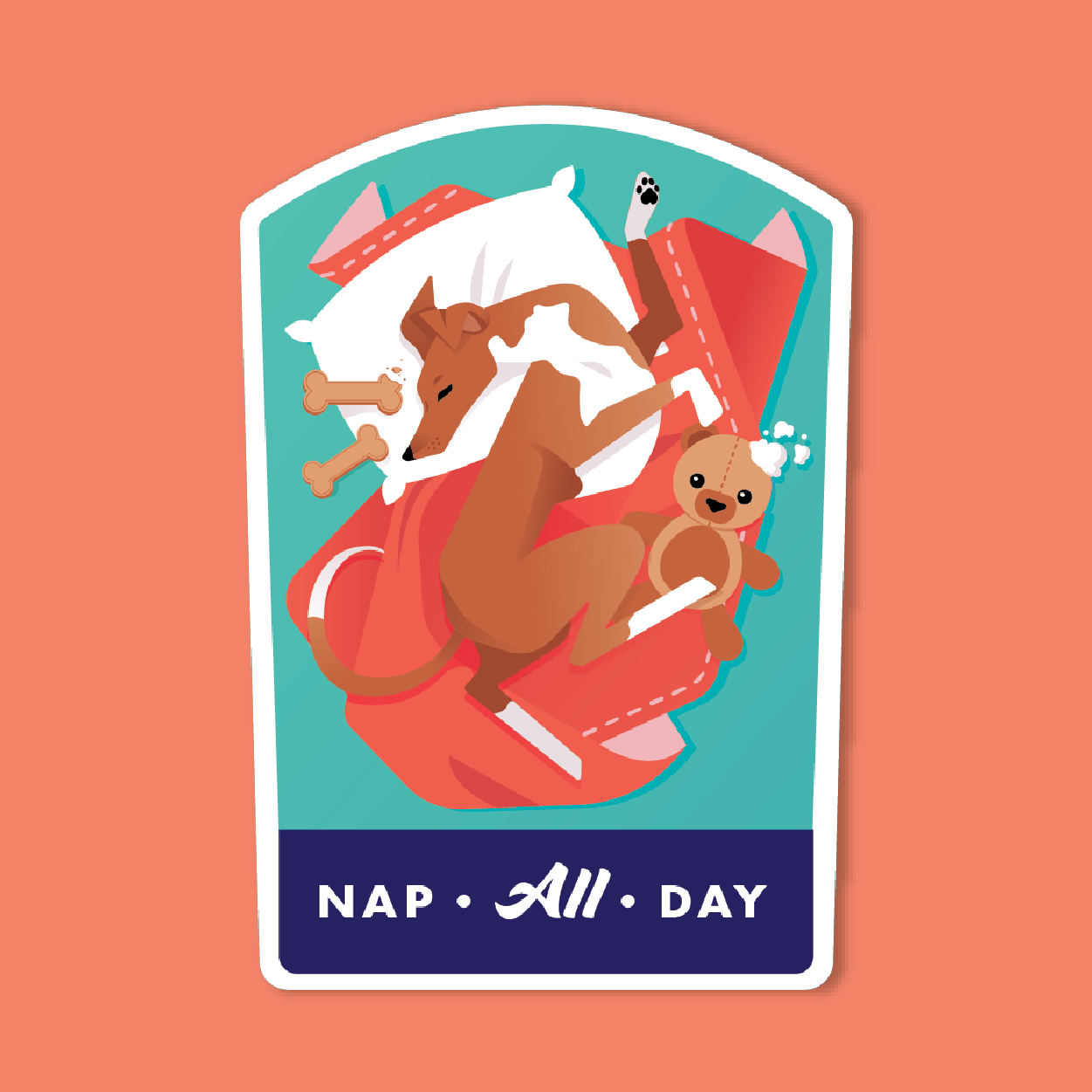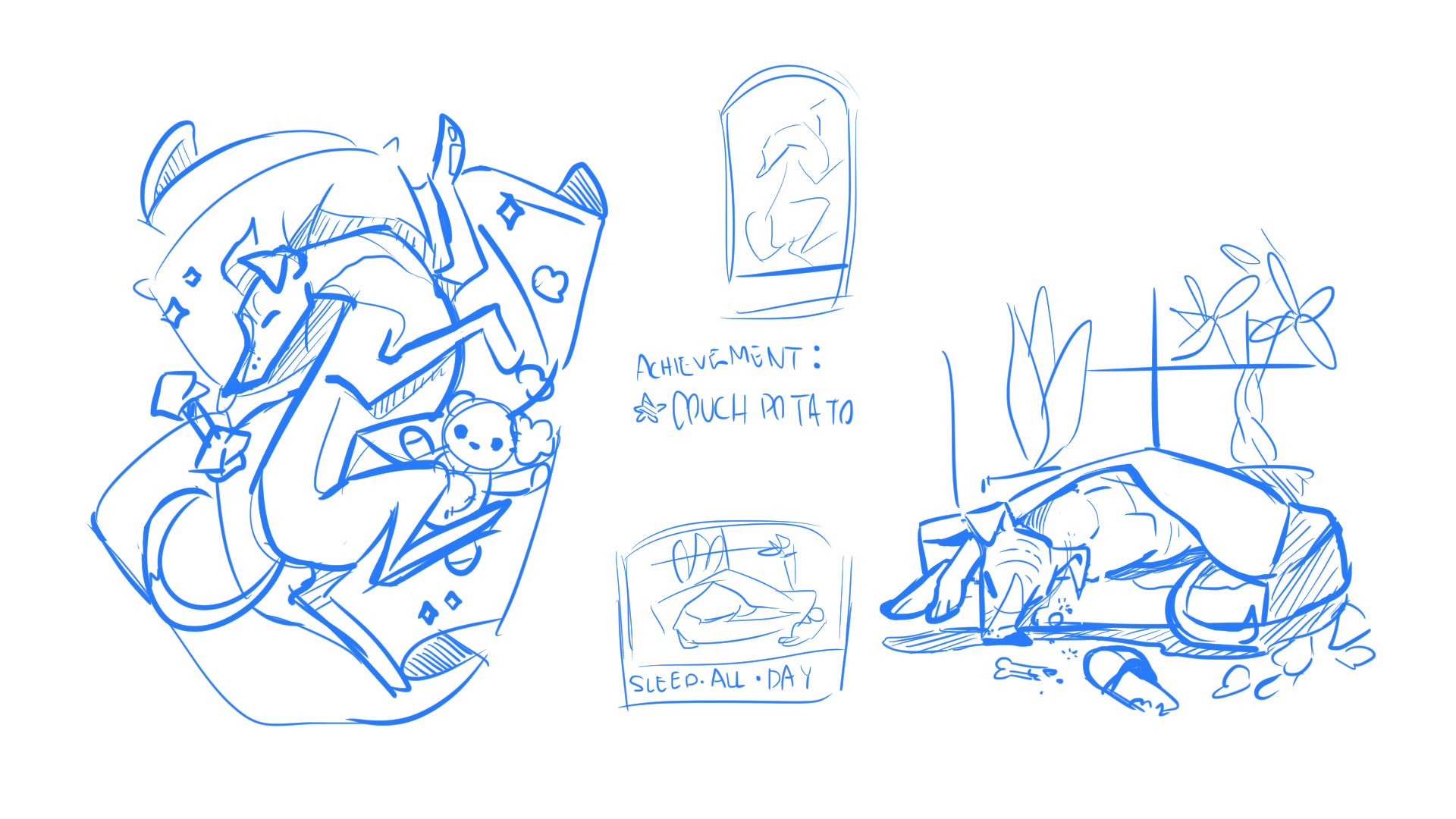 Sticker designs inspired by watching my dog nap the day away as I work from home during the pandemic. The geometric shape and layout is reminiscent of national park badges. The idea of adventure this portrays is meant to contrast the relaxed attitudes featured.
Sketches done in Clip Studio, Final graphics done in Adobe Illustrator
Halloween-themed Greeting Cards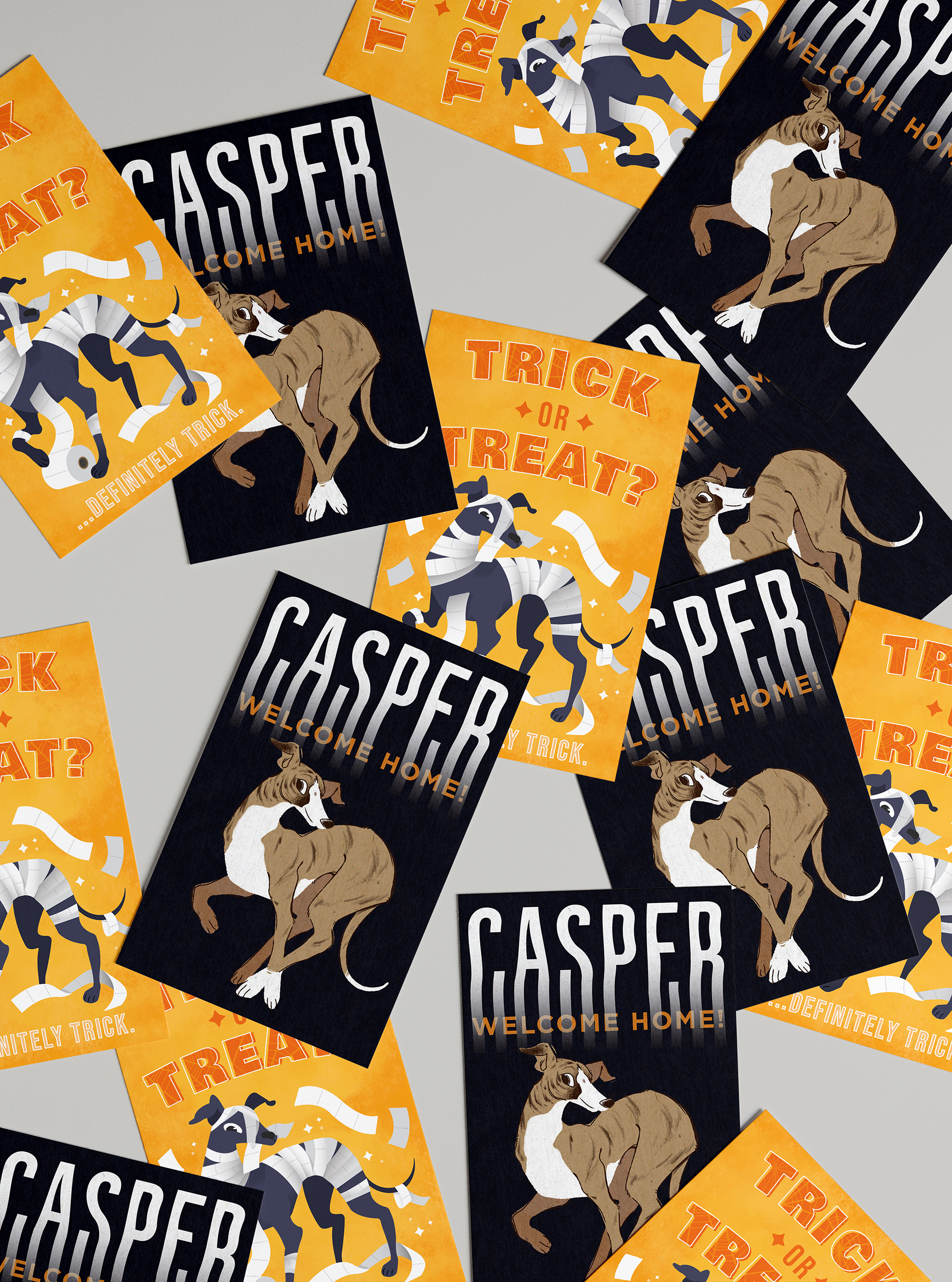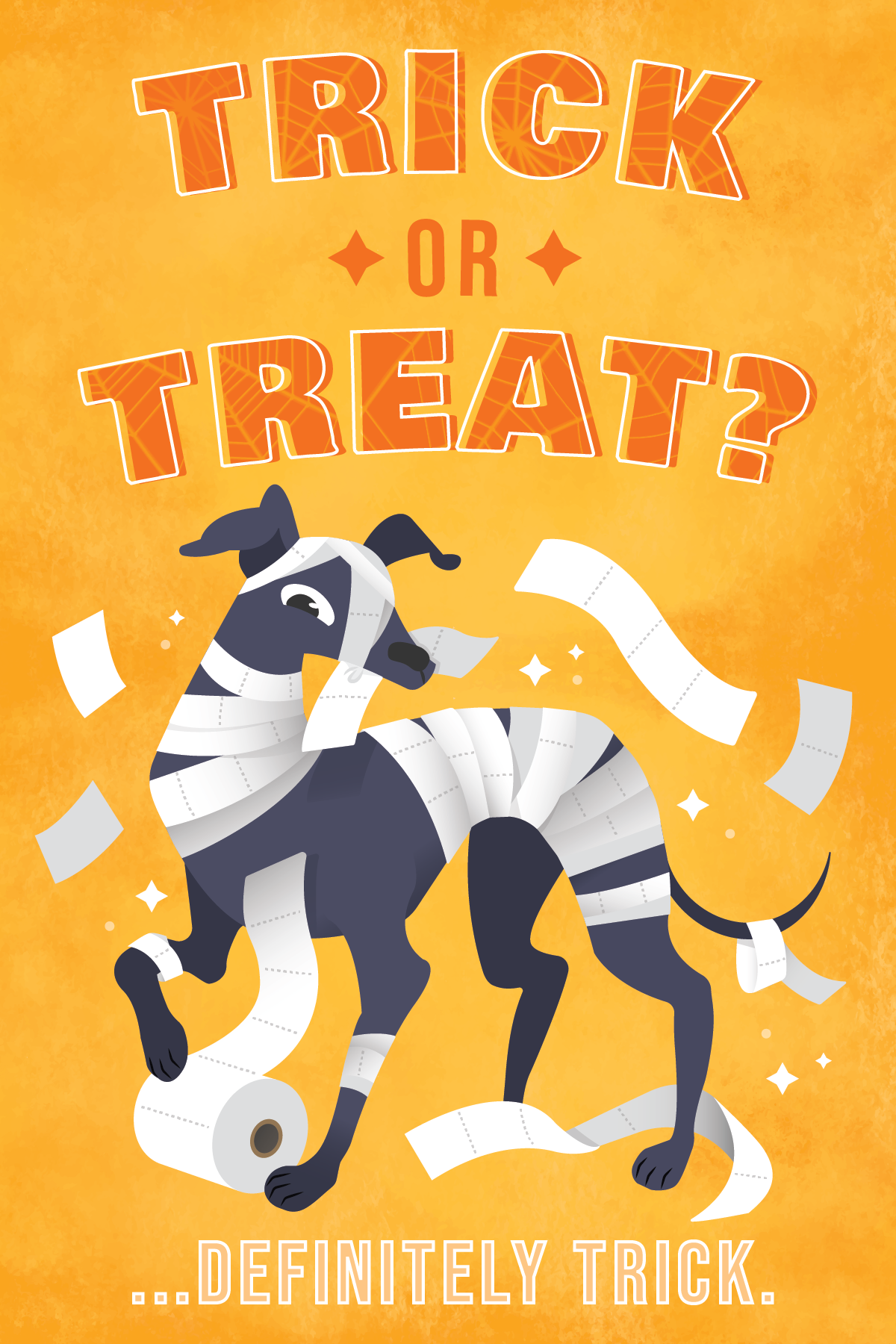 A pair of spooky cards. The center card was made in my excitement to get my new dog home, the right most made to trade with friends.
The center card was primarily illustrated in Clip Studio with text added in Adobe Illustrator, the right most is made entirely in Adobe Illustrator.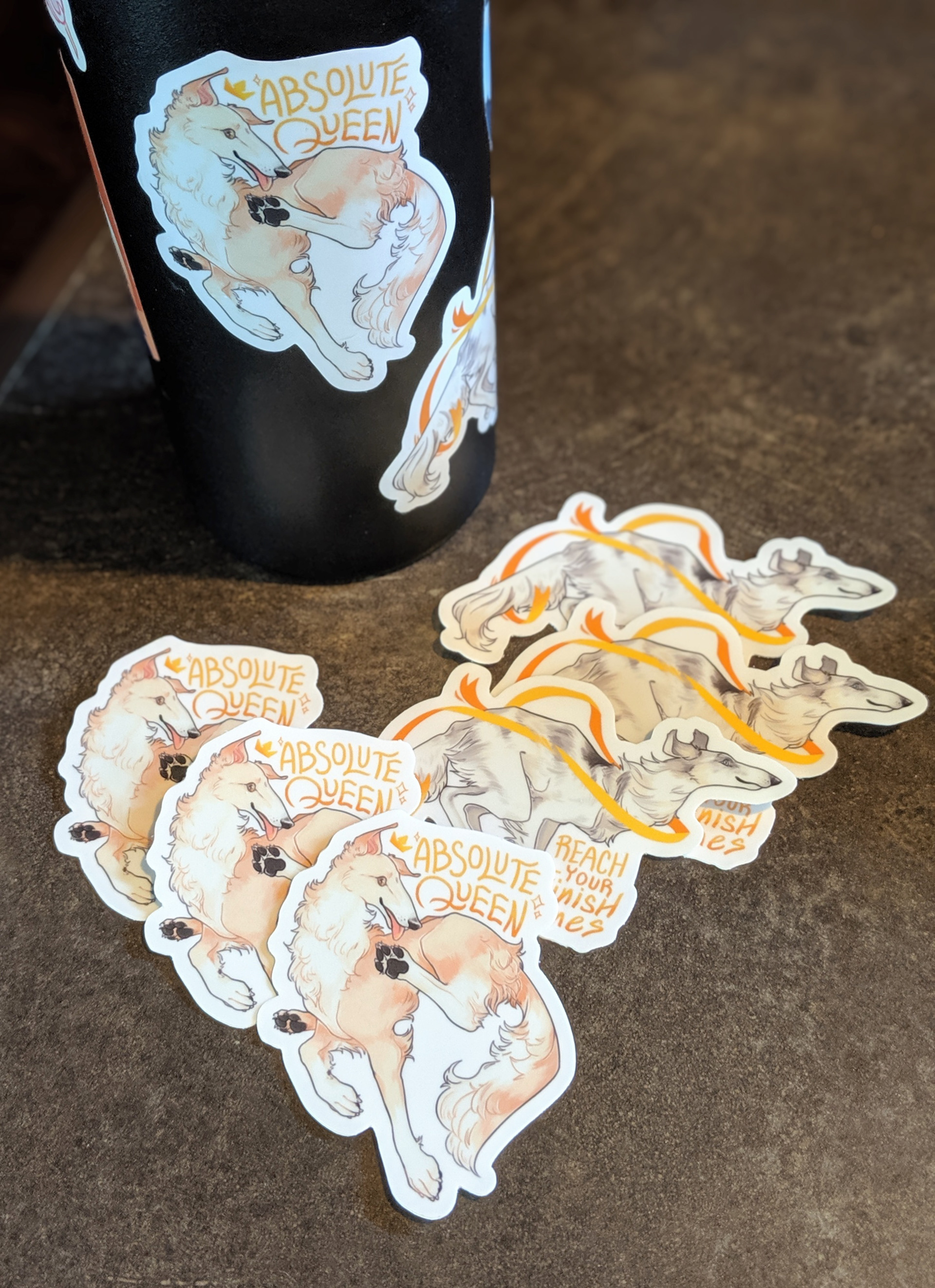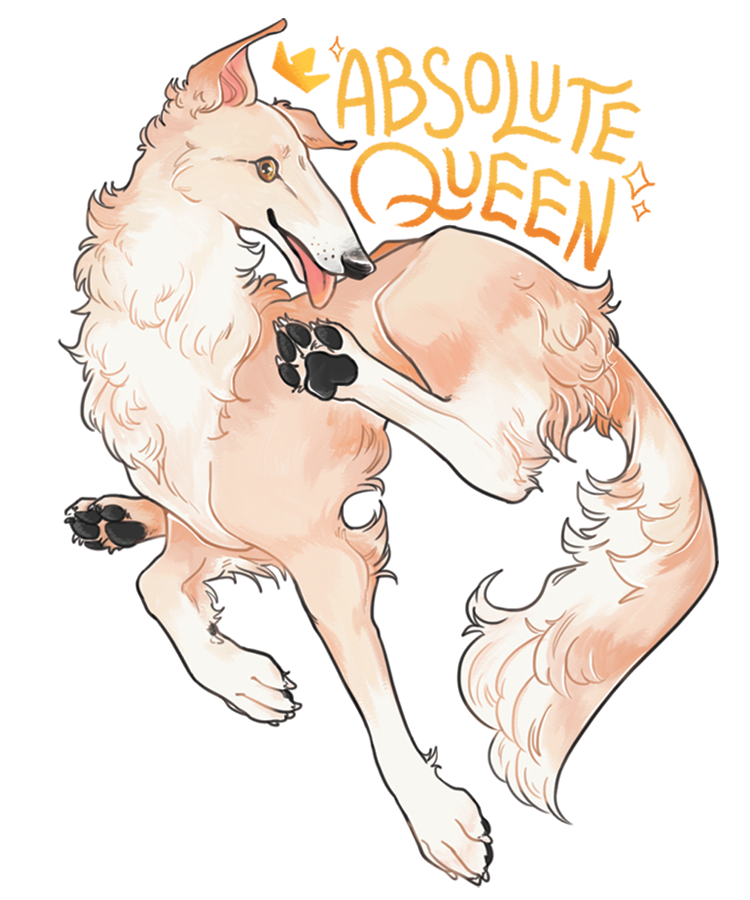 Stickers made to honor my favorite breed. I thought I'd spread some love by offering pocket-sized dogs!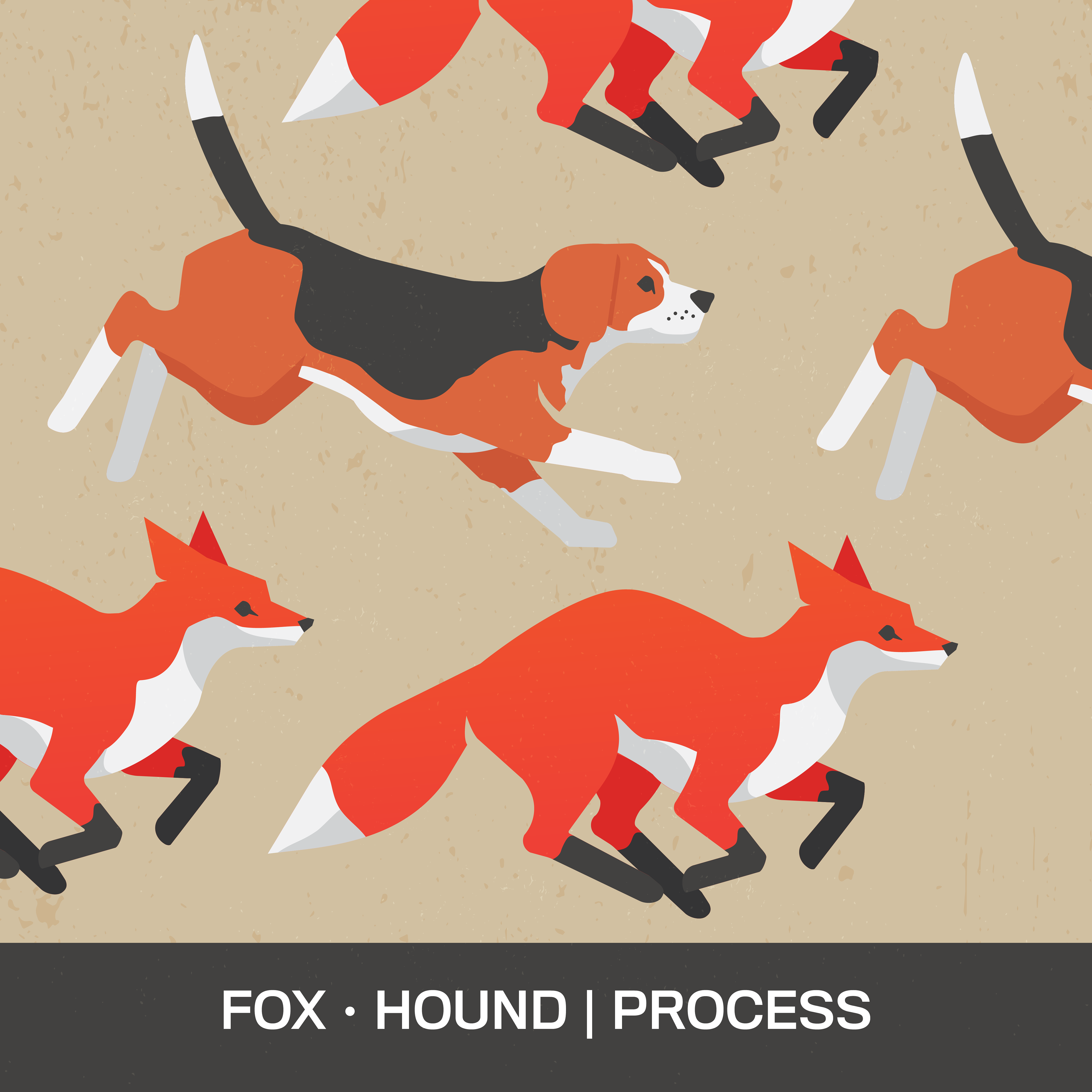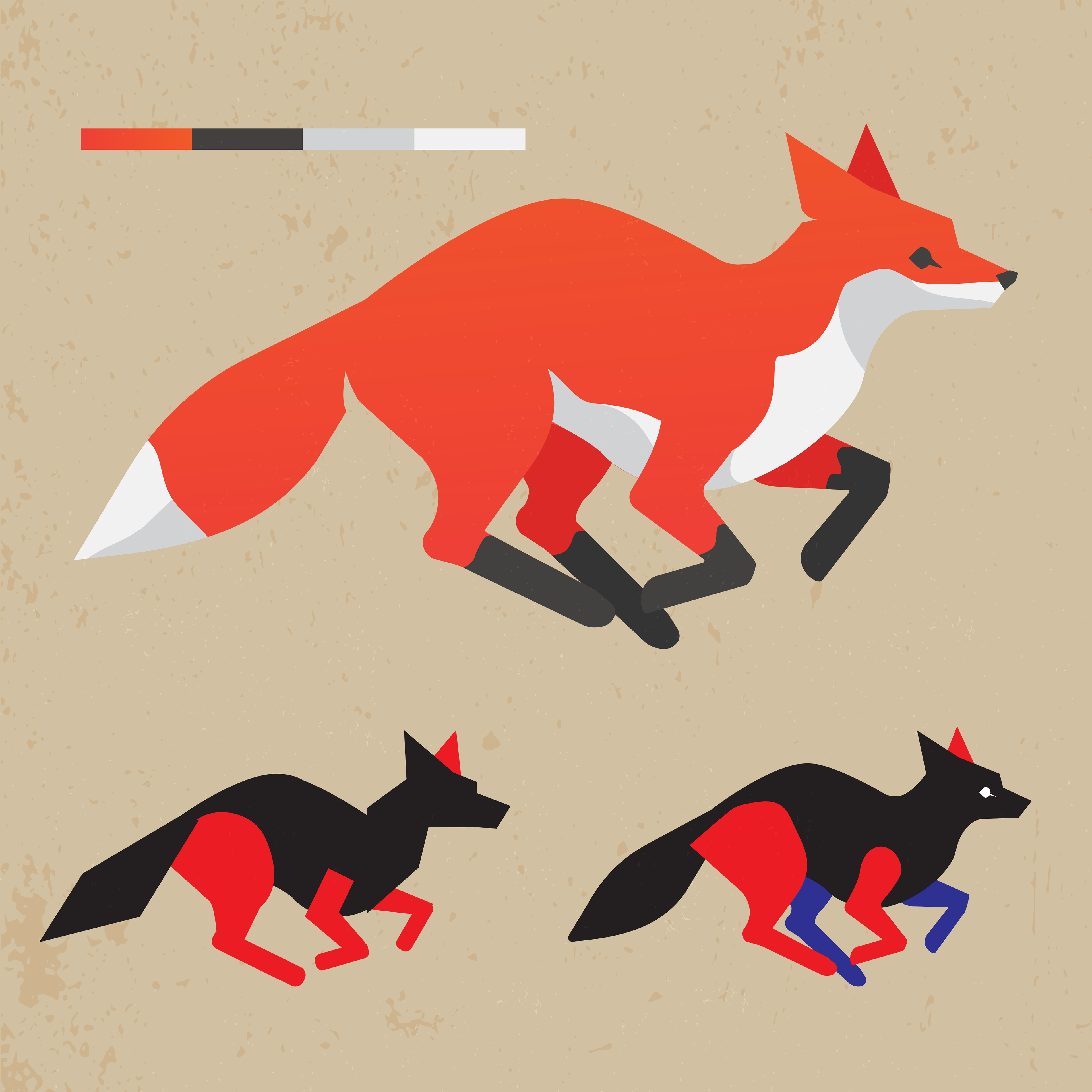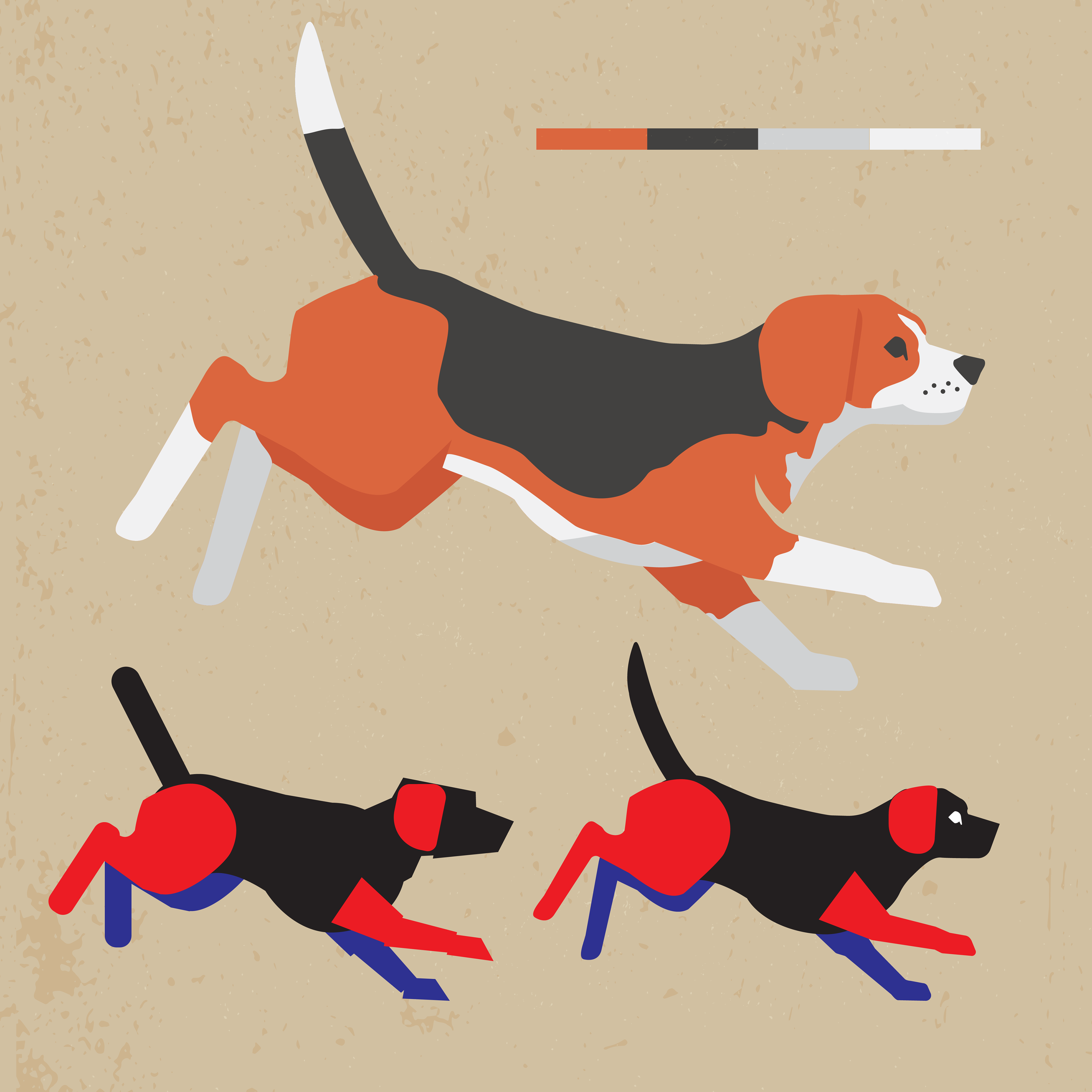 Vector graphic of my favorite lyrics from Cavetown's song, Snail. Process of the main subjects also included.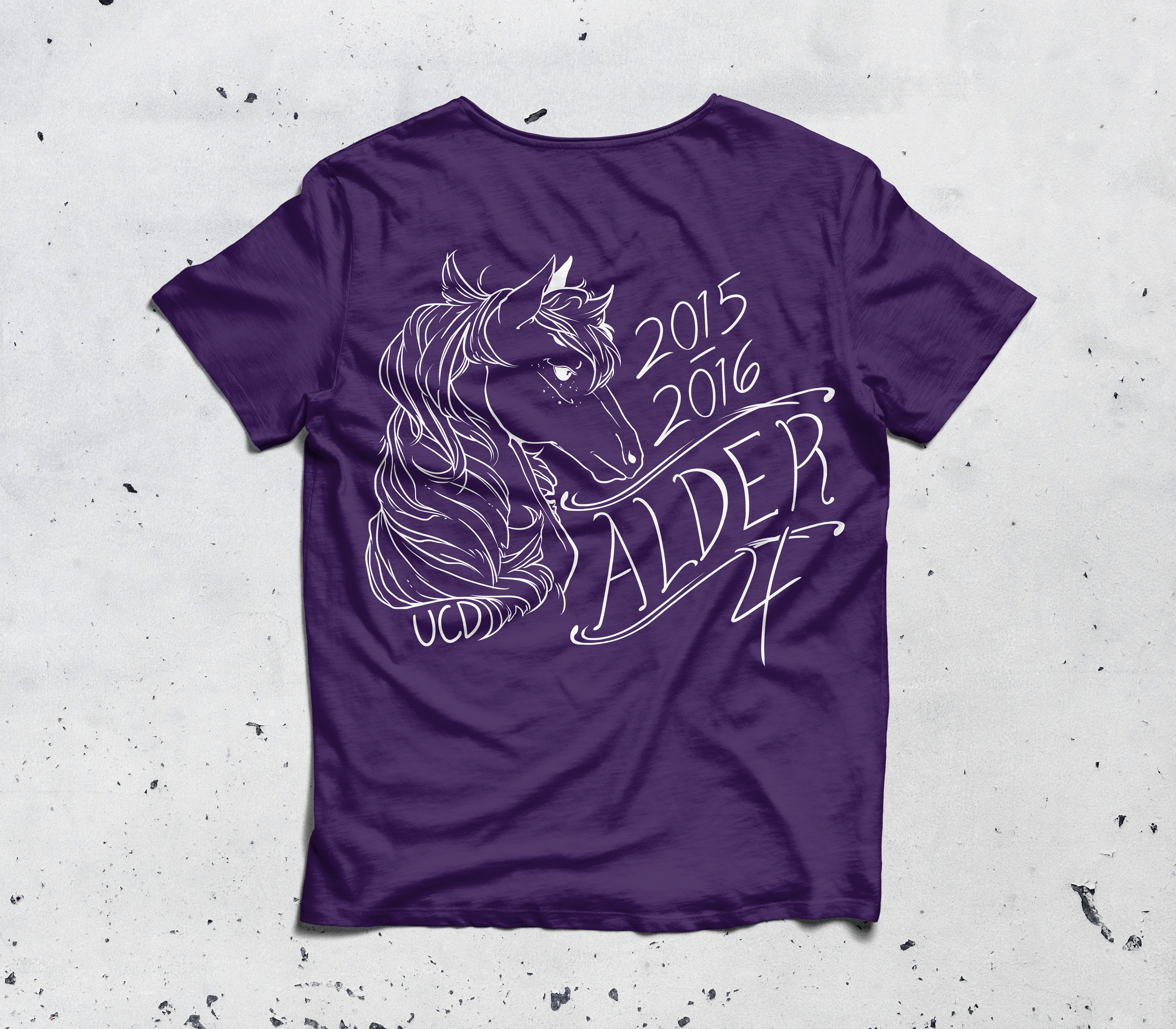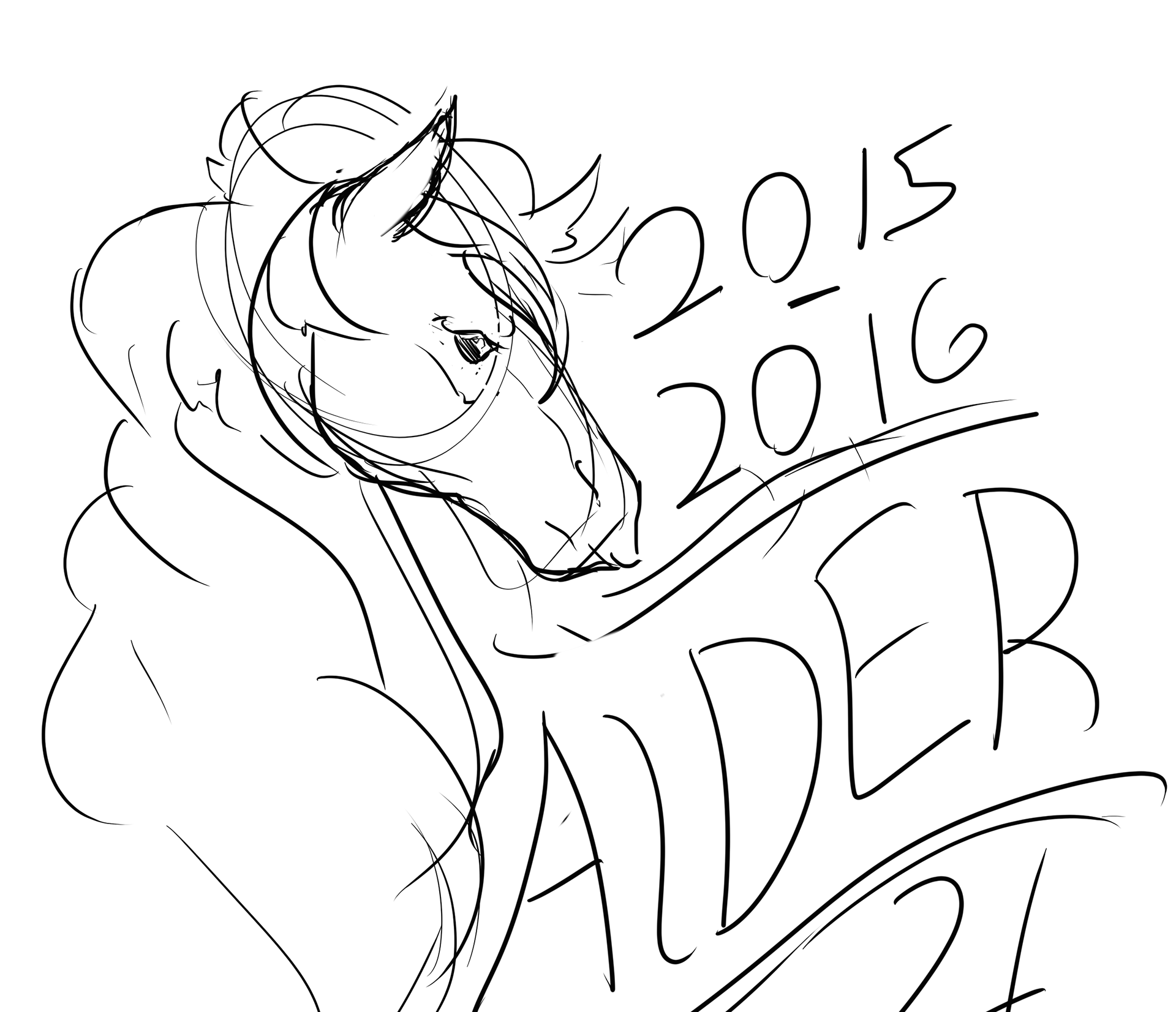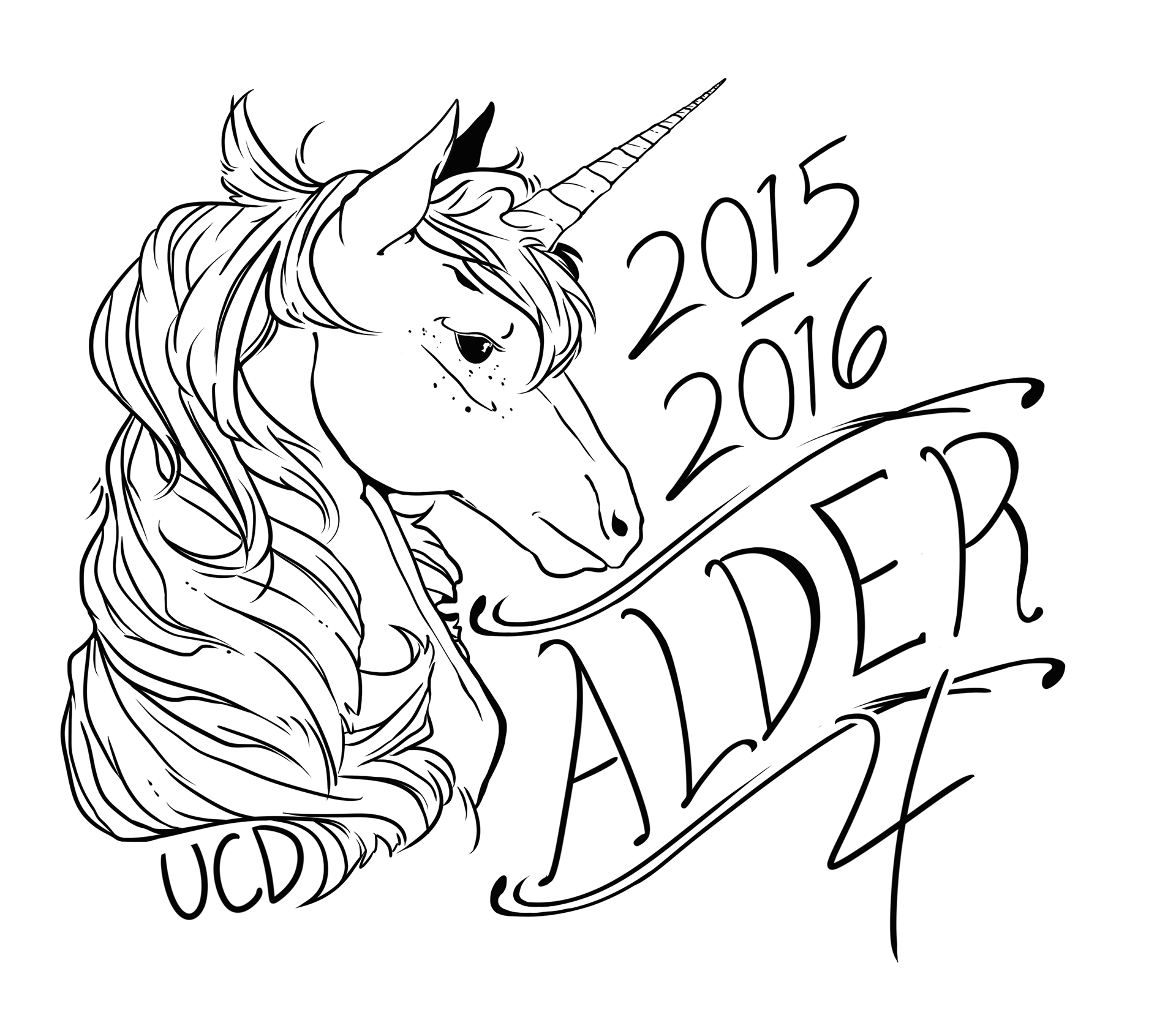 As a parting gift, my college dorm held a quick T-shirt design competition. Right away I knew to feature a mustang, the university's mascot. I also chose to make the subject more feminine in appearance to celebrate our all-female dorm.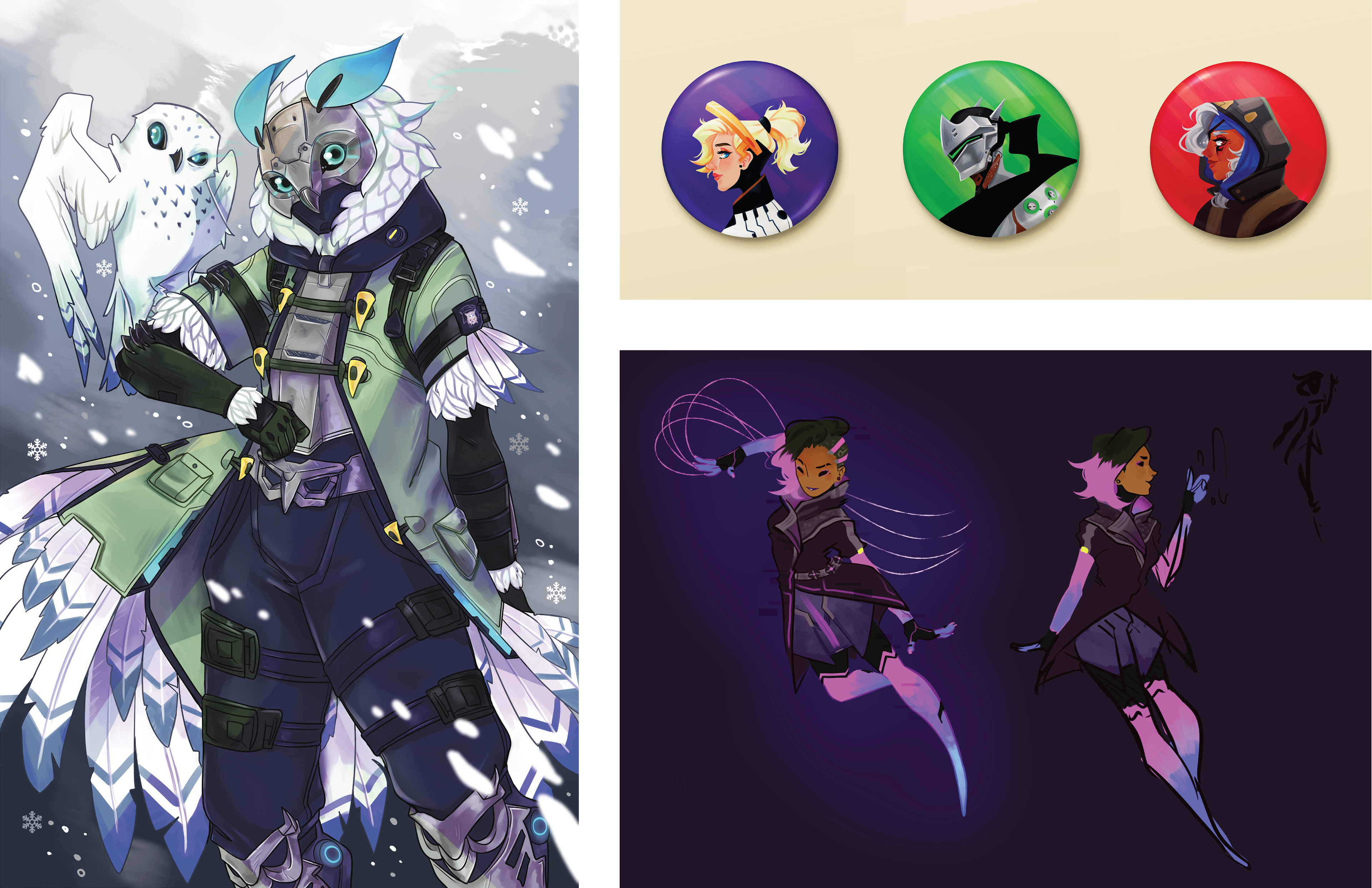 In my spare time I enjoy creating digital illustrations, mainly from personal interests such as video games, shows I'm currently interested in, etc.
The work shown above feature characters from Blizzard's
Overwatch
.