Leading the design team for UC Davis' leading public transportation company, I created branding and graphic materials for long and short term projects while also managing a student graphic design team and communication between company managers.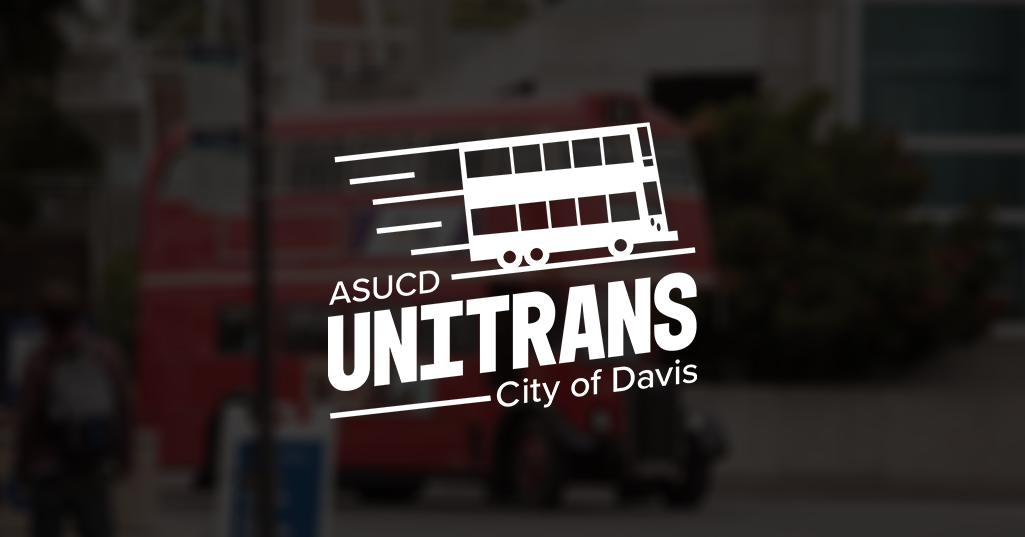 Company Background:

 Unitrans is UC Davis' leading public transportation company, acting as a 

strong 50+ year partnership between the City of Davis and the University of California, Davis. With 50 buses on 18 routes, carrying over 4 million passengers a year, Unitrans remains one of the largest student run transit services in America.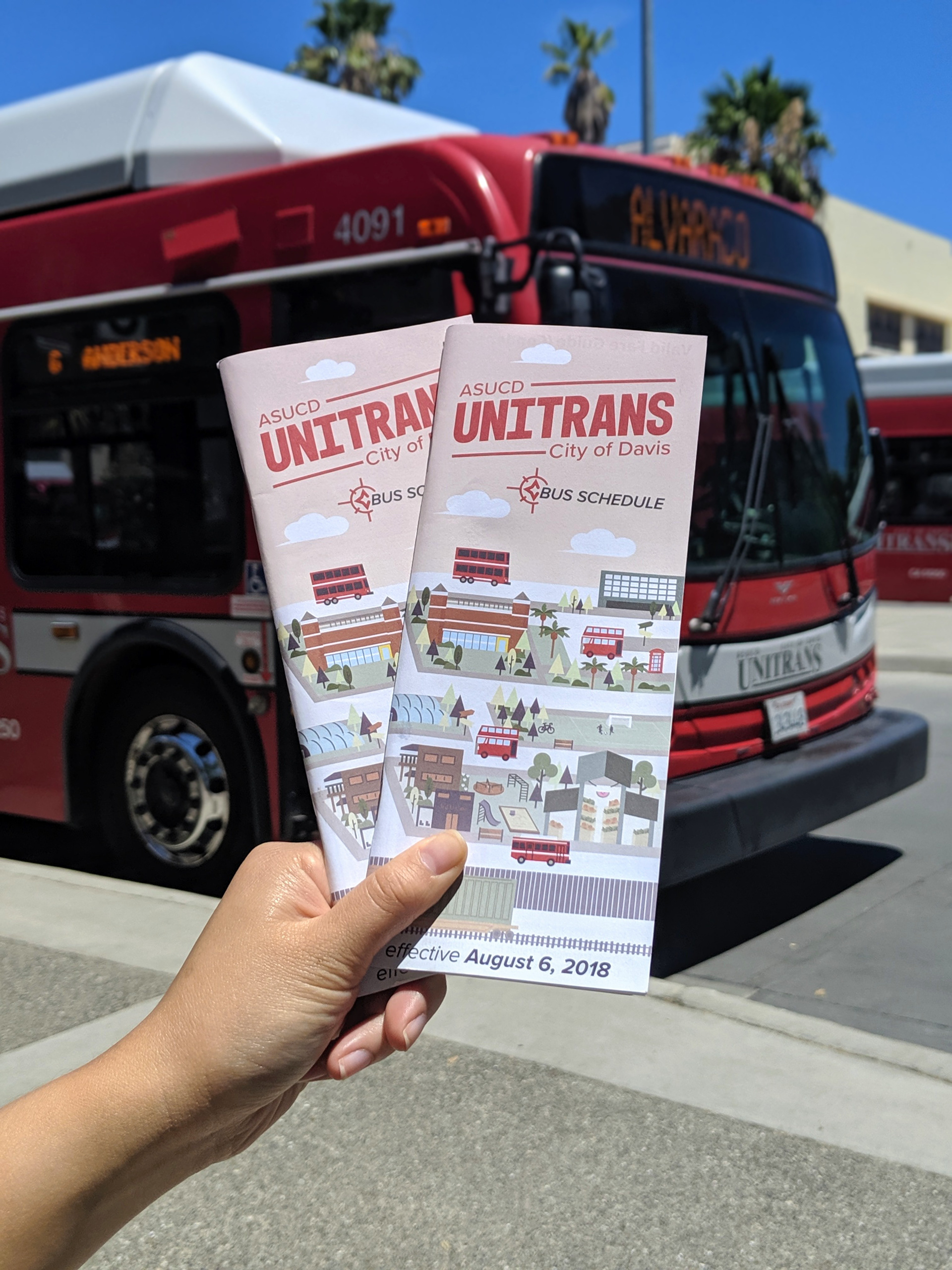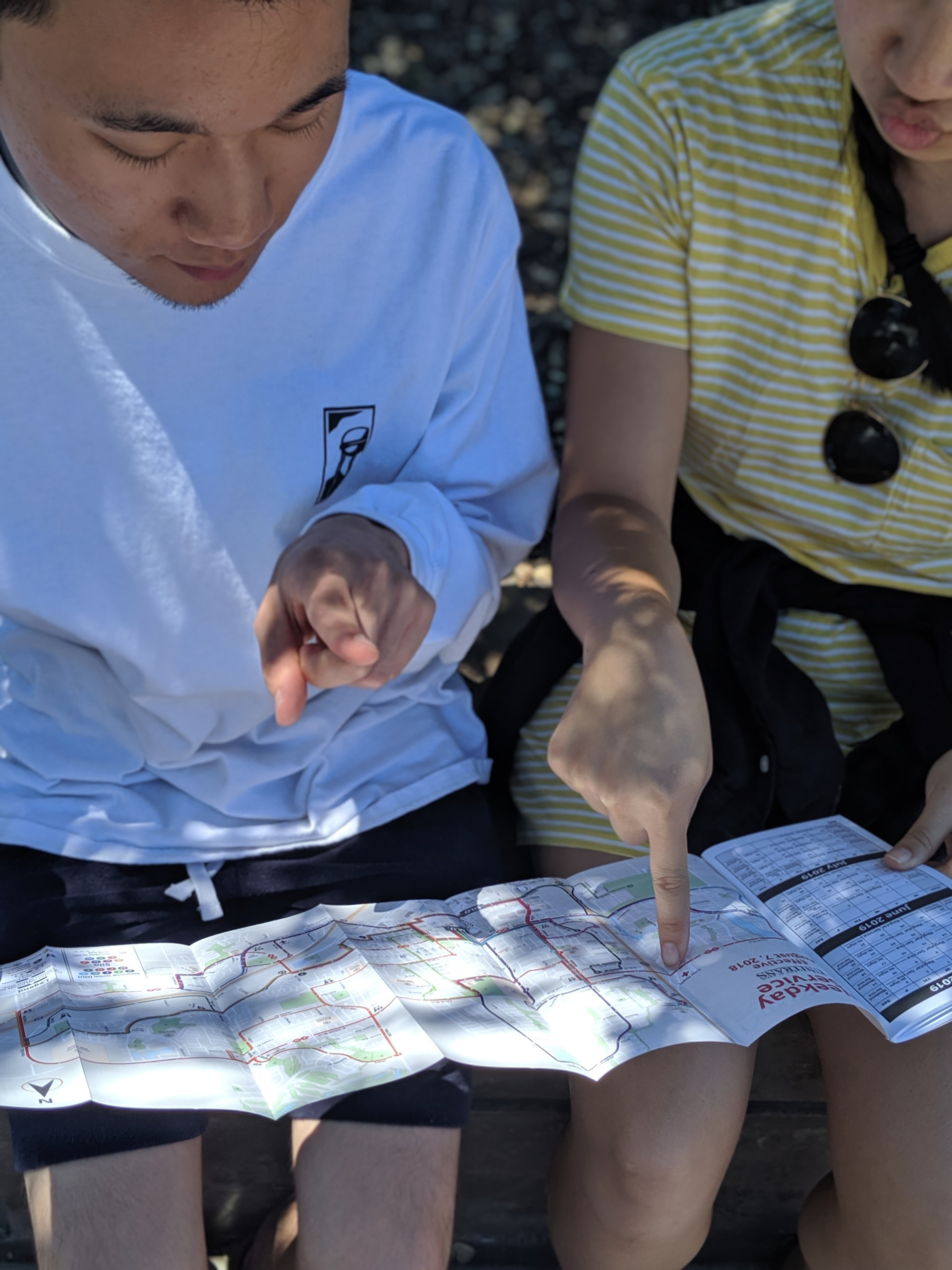 Challenge:
Design an informational and eye-catching bus schedule to be distributed from July 2019-July 2020 to the 35,000+ UC Davis student population as well as the residents of the City of Davis.
Tasks:
Cover illustration, t

ime management, cross department organization, layout design, product distribution
Tools:
Adobe Illustrator, Adobe InDesign, Adobe Photoshop
Timeline:
June 2019 - July 2019
While there are multiple elements to this project, the most exciting task is redesigning the cover. I feel that this portion becomes the main way
 to leave my mark
on the company and
represent Unitrans to the community
in a way I found respectable.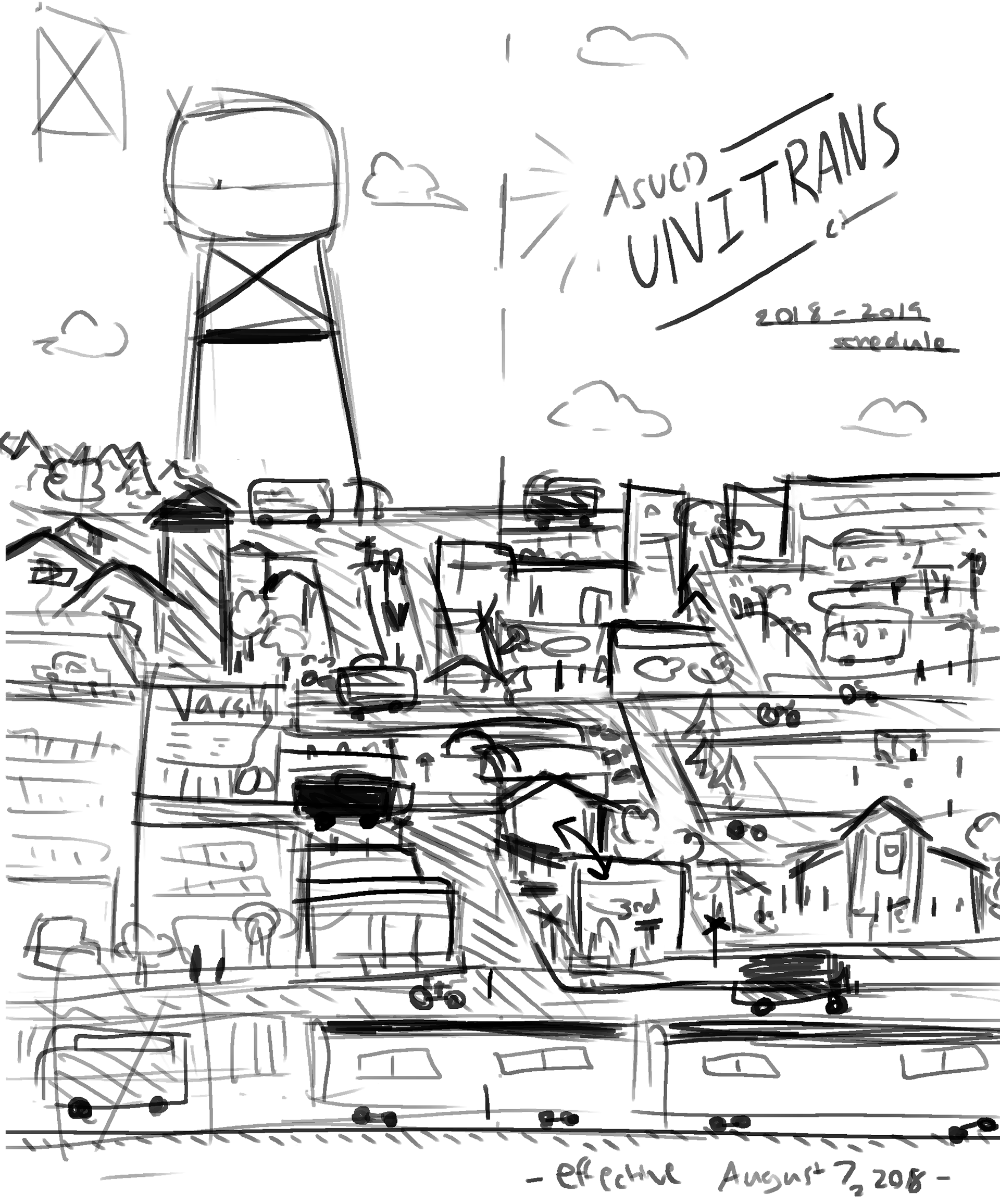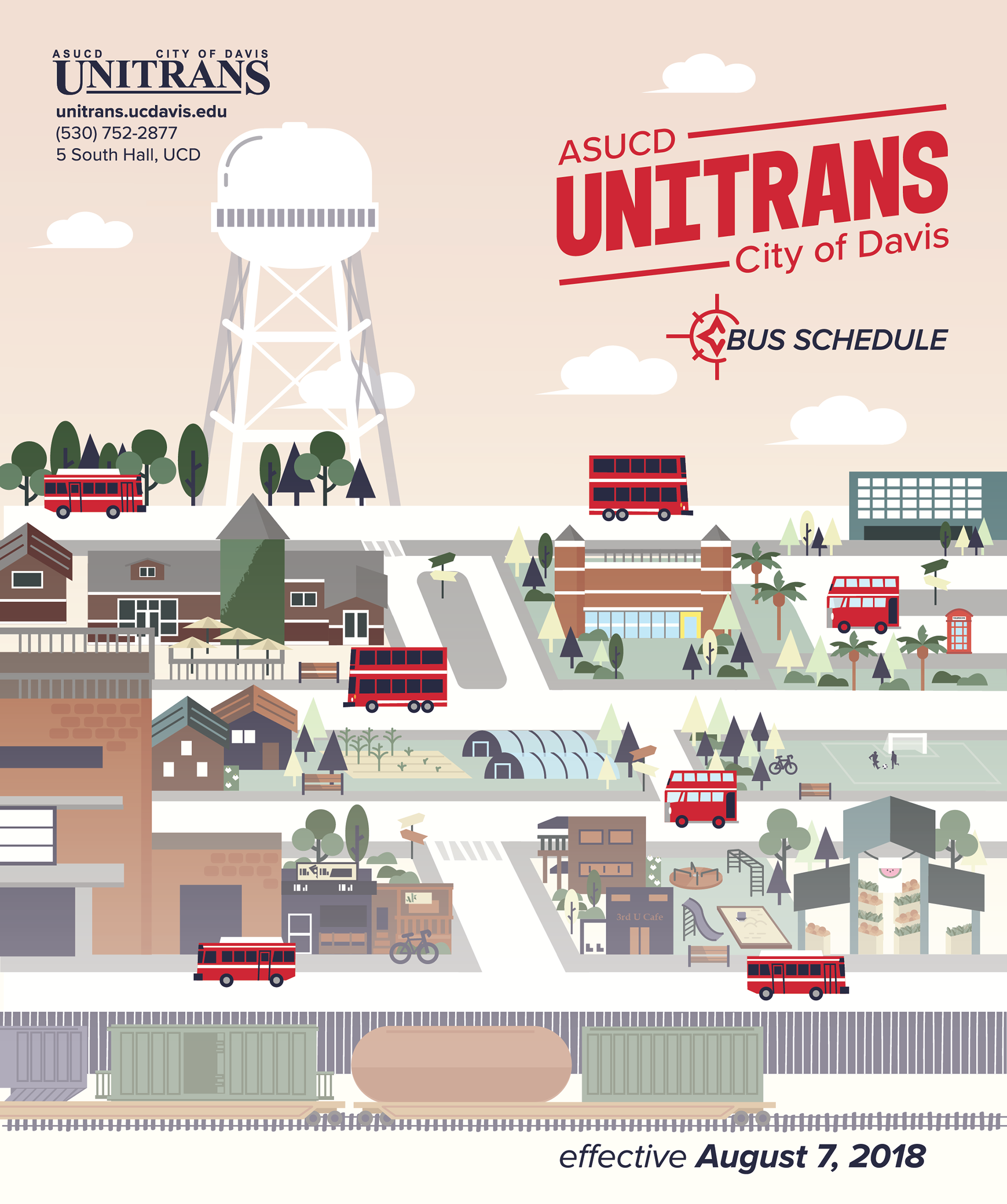 I chose to do an intricate, 2D rendition of the city of Davis
to emphasis the connection Unitrans brings to the community
. It features real landmarks located around the city and UCD campus in order to provide icons a viewer can interact with during a particularly long transit.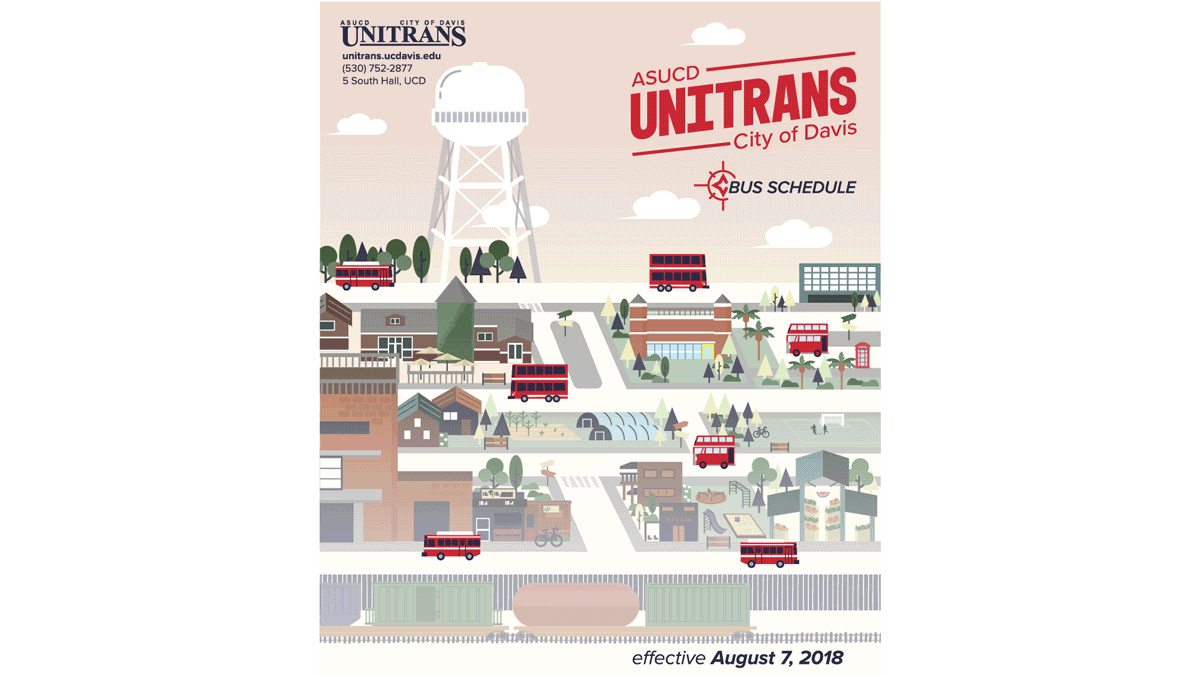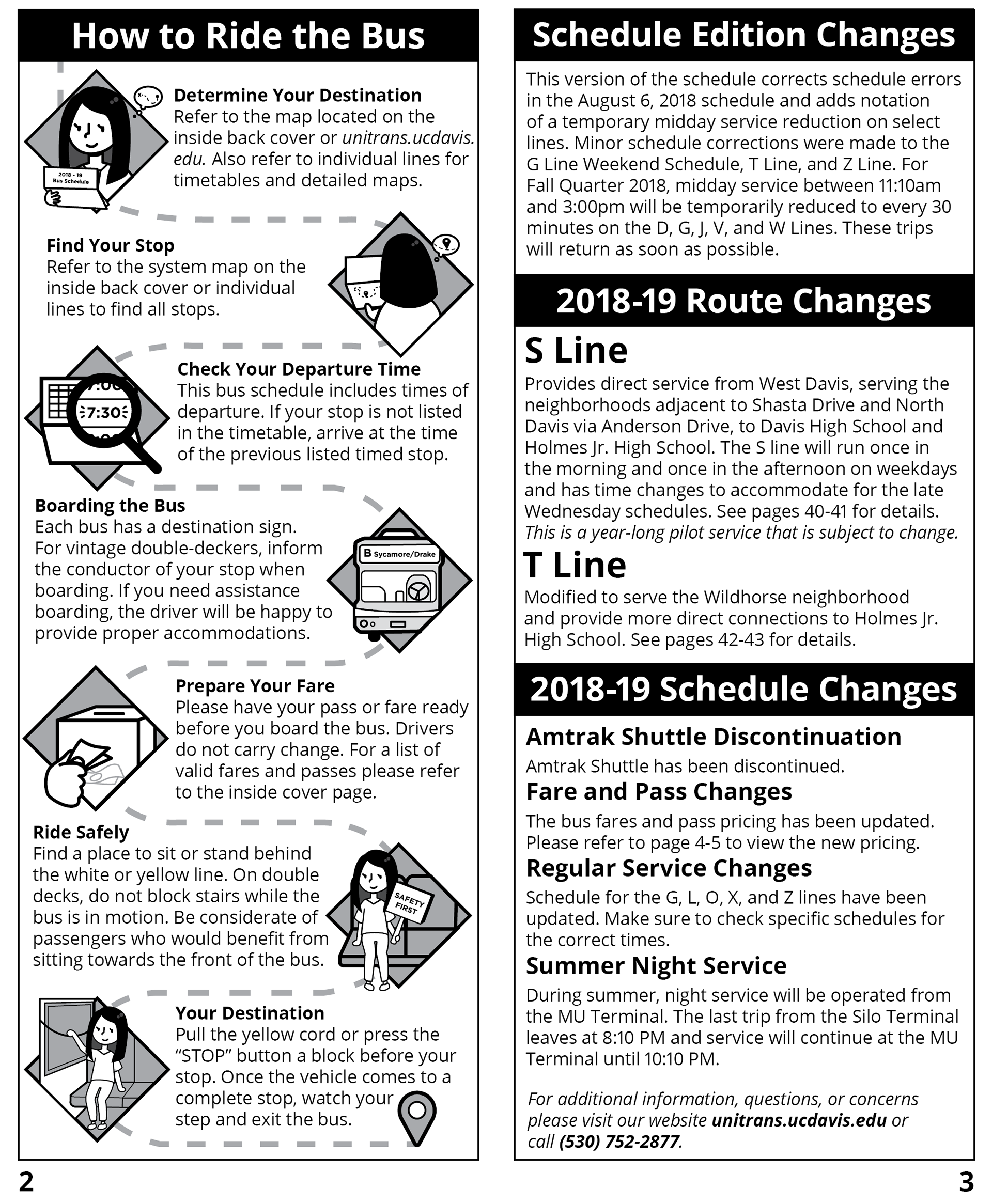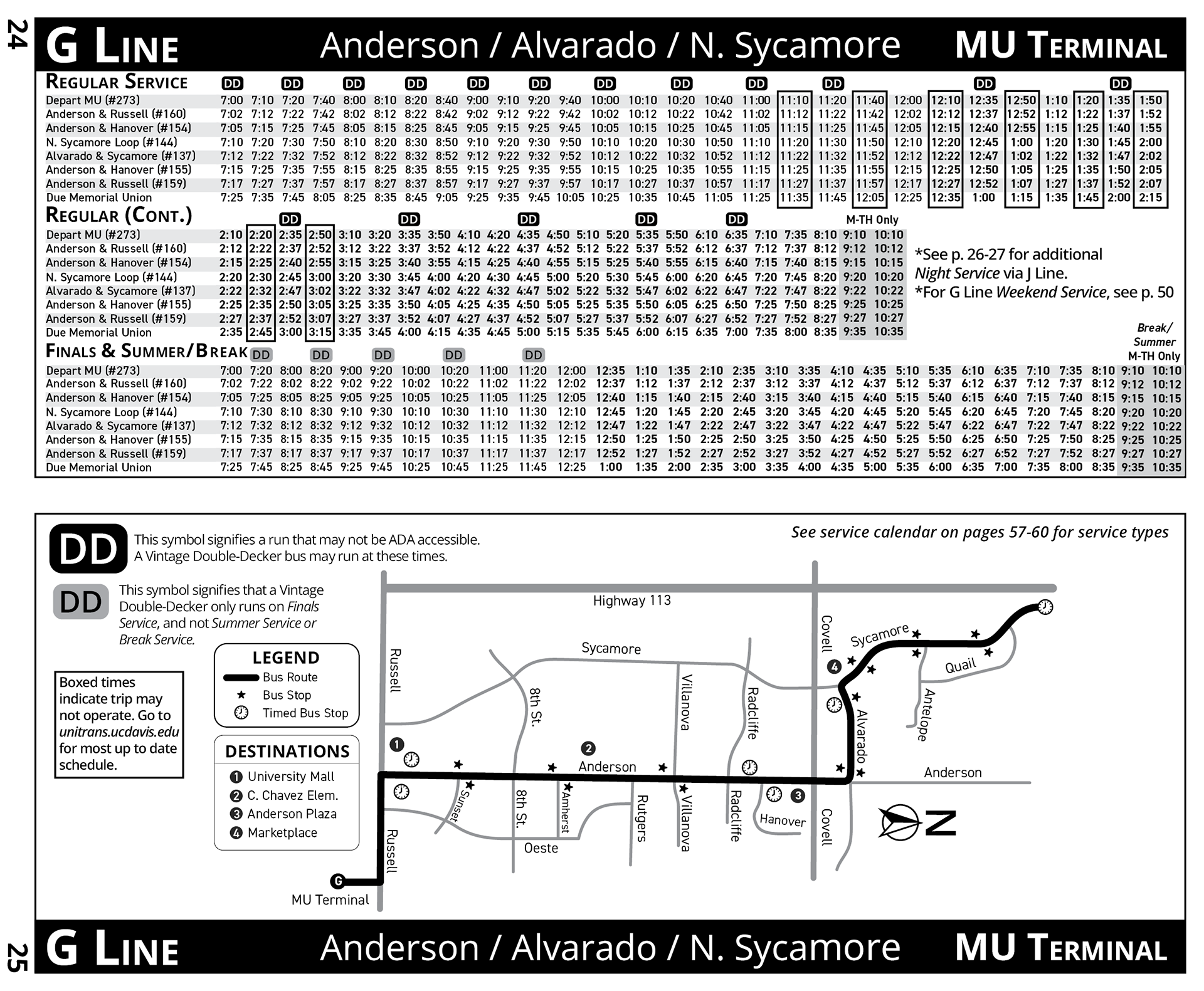 The interior included many icons, tables, maps, and overall text layouts. The overall schedule is 60 pages.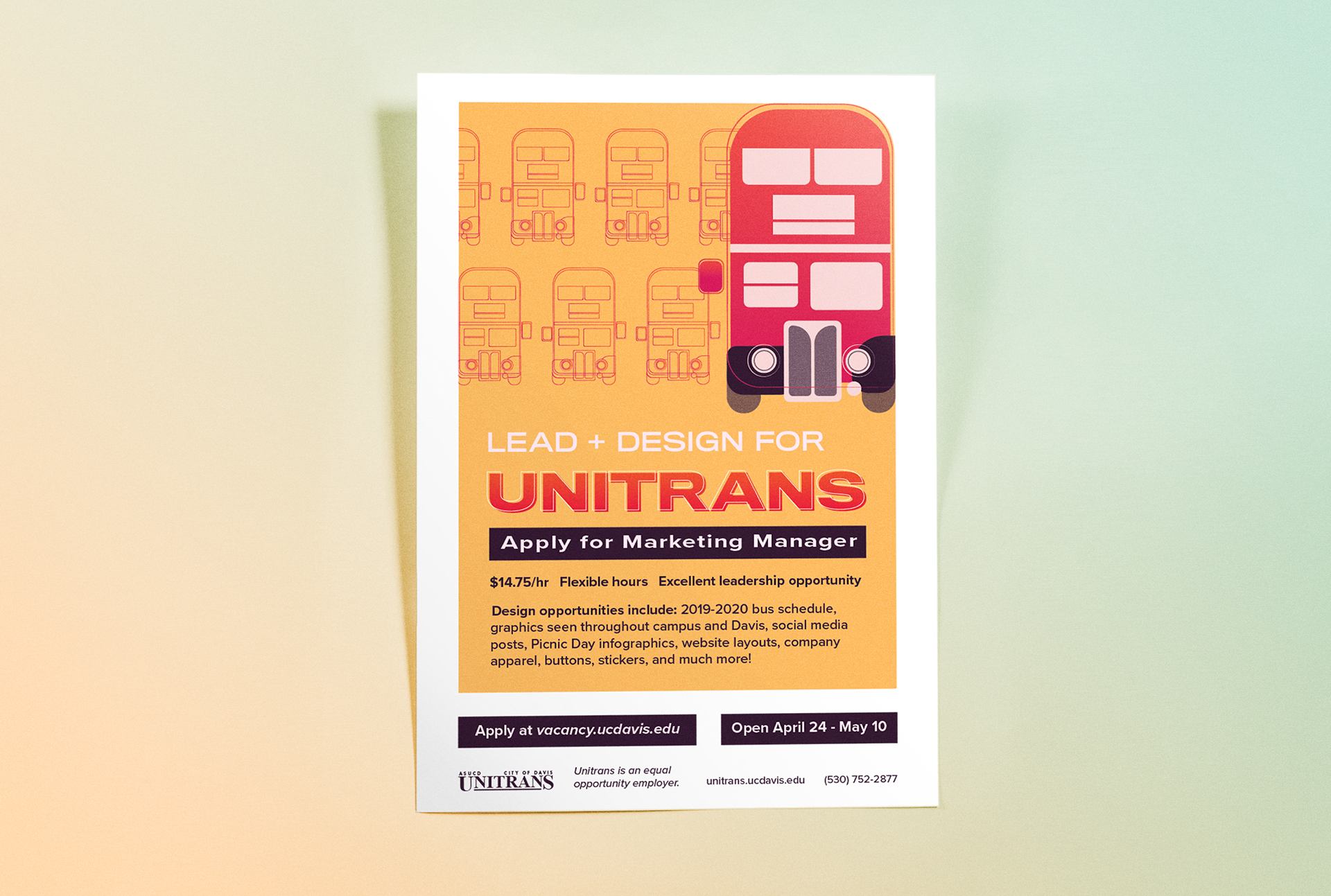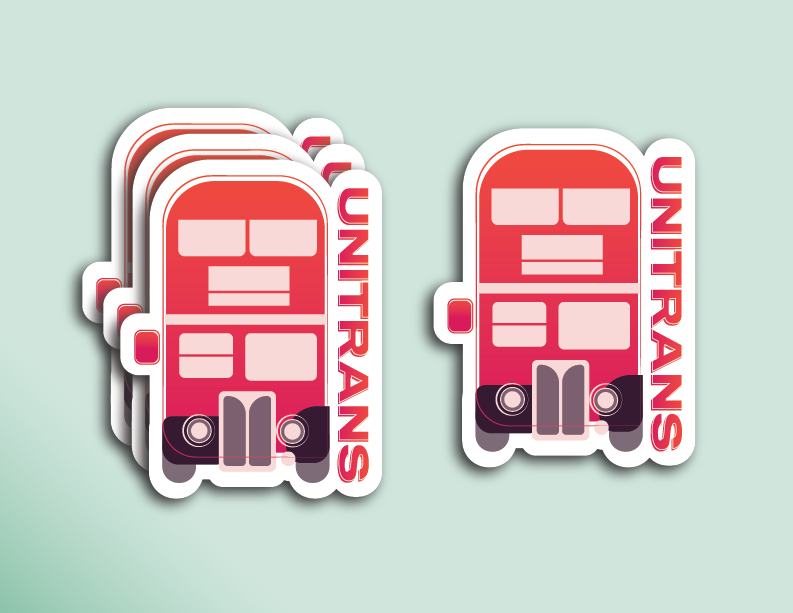 Challenge:
Create print/digital materials, as well as stickers, to advertise my position being available for the next year.
Tasks:
Print & digital production, advertisement, outreach
Uni-ball Fundraising T-Shirt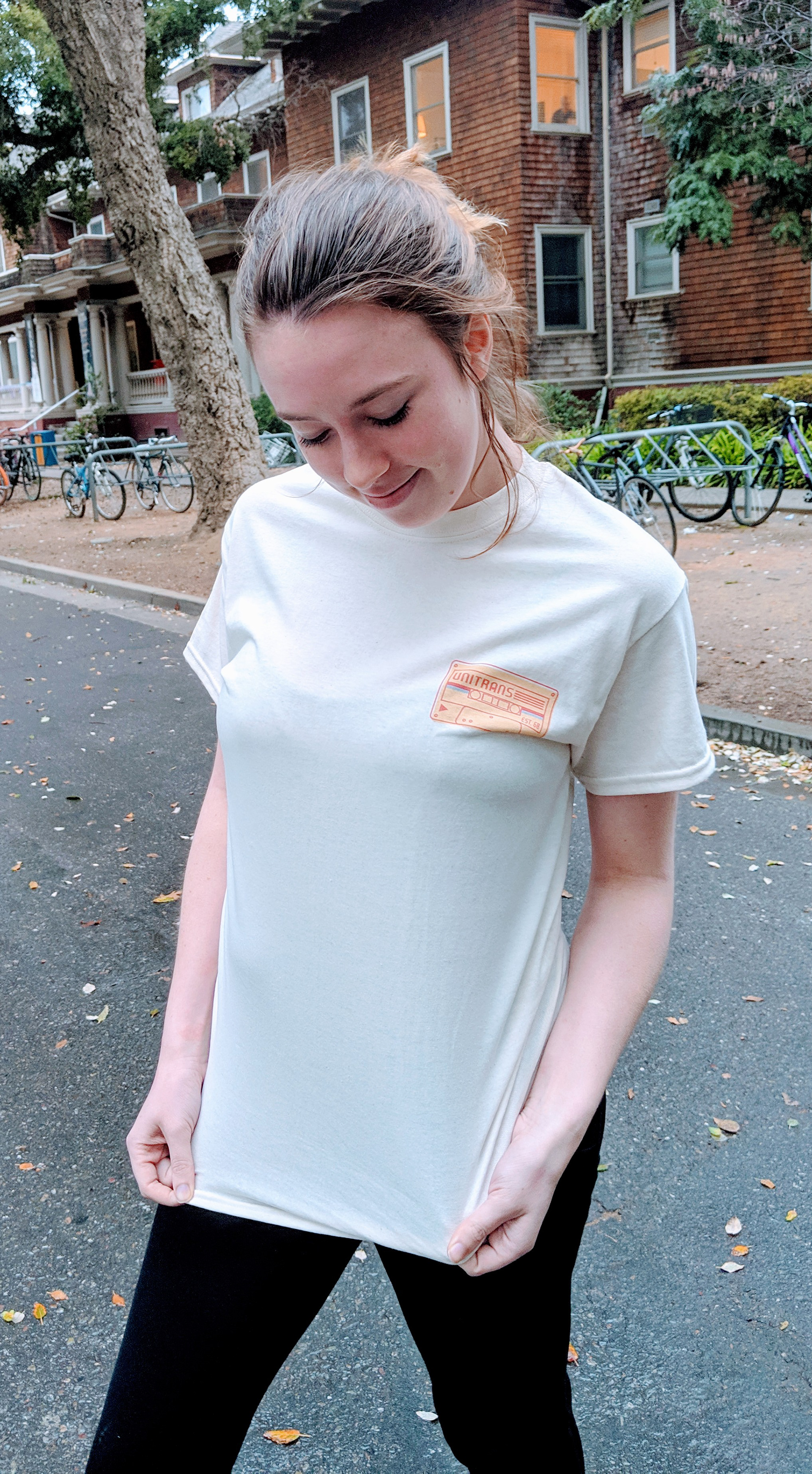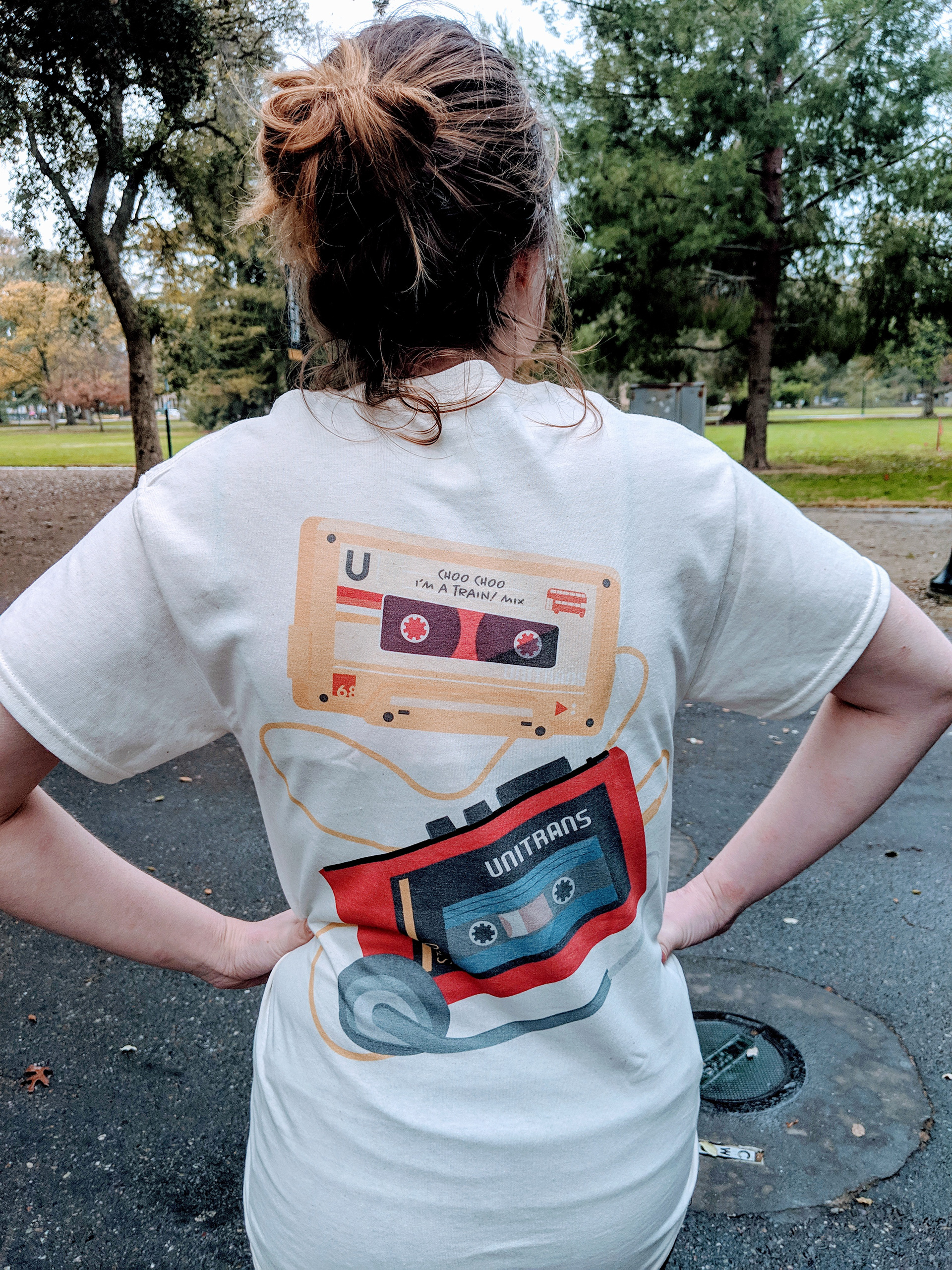 Uni-ball is the company's annual social event. Along with implementing a Retro 80's theme, the HR department requested our team design a fundraising product to help collect funds for the celebration. I collaborated with my marketing assistant Sam to create this "Walkman" T-shirt.